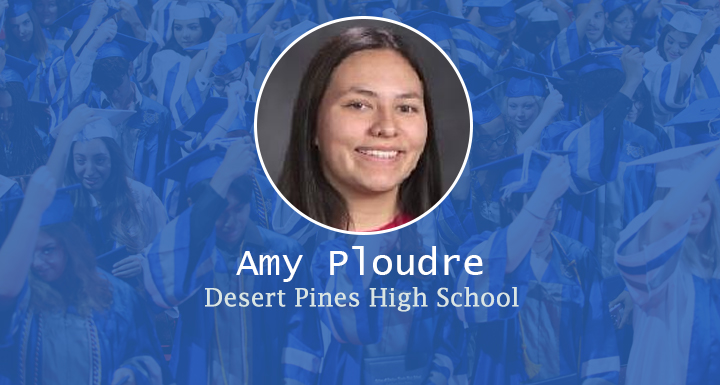 04 May

Star Graduates 2020 – Desert Pines

Amy Ploudre is a Desert Pines High School senior with an unweighted GPA of 3.9 and a weighted GPA of 4.7. Amy has been a member of National Honor Society for two years and has been actively involved in the Community Service Club for two years. Amy has also been an active member in the marching band since her sophomore year at Desert Pines High School, playing the flute and serving as a drum major. Amy is involved in the TRIO Upward Bound program. Amy is dedicated, inquisitive, driven, and a natural leader.

Amy consistently seeks what is right for others, instead of being right above others. She takes initiative and is always the first student to reach out while never being afraid to ask for help or clarification. Amy is a kind, thoughtful, hardworking, humble, and very intelligent young woman.

In the fall Amy will attend UNLV and will major in social work so she can give back to her community.

To view more Class of 2020 CCSD Star Grads, click here.