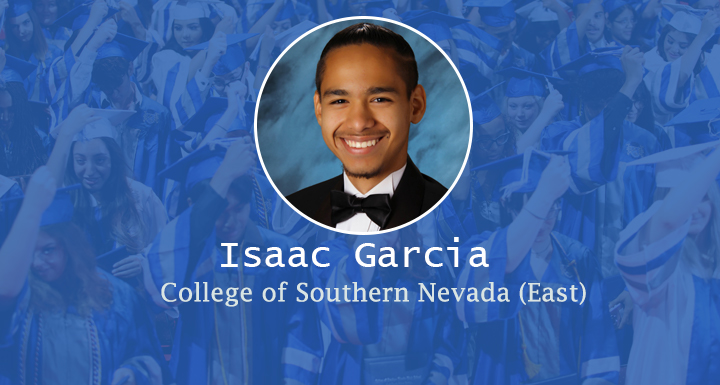 18 May

Star Graduates 2020 – CSNHS East

I am pleased to recommend Isaac Garcia as CSN East High School's Star Grad. I have only known this student for a few months as the previous counselor left in September. However, in the short time Isaac has distinguished himself at the College of Southern Nevada High School. I feel Issac embodies all that is good about young people today: dedication, passion and determination.

As a result of his tenacity, he has developed very clear educational and vocational goals. He has great vision and can be seen almost as an "old soul, wise beyond his years". Isaac aspires to be a photojournalist and even has a job as a photoshop instructor for other kids. Along with this job, Isaac also works as a host at a local restaurant, does various community service projects as well as being involved with sports; specifically cross-country and track & field placing at the state level. In an effort to achieve these goals, the rigorous dual credit college preparatory high school program that is the College of Southern Nevada High School, has proven that Isaac can be successful in a college environment. He currently garners a 3.0 college GPA along with carrying a 4.0 weighted high school GPA.

To view more Class of 2020 CCSD Star Grads, click here.