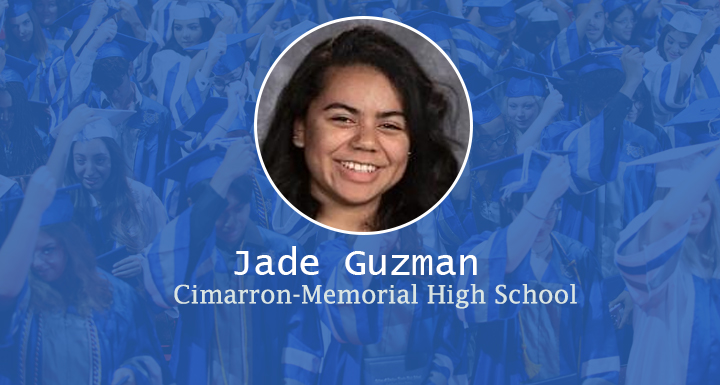 04 Apr

Star Graduates 2020 – Cimarron-Memorial

Jade Guzman, who is a Valedictorian Candidate, has been a very active member of the Cimarron-Memorial High School (CMHS) community. She is the President of NHS and has coordinated the CMHS Blood Drive and serves as Vice President for CMHS Gay-Straight Alliance and Democrats of America.

Jade received her CTE Certification in Information Technology; she used the information that she learned from this program to tutor grades 1-6 in the Tech Buddy program at the Summerlin Public Library. She has also tutored students in the Math and Reading Buddy program and tutors students at Katz Elementary School.

Throughout her high school career, she has taken rigorous coursework which included Honors and AP classes; she is an AP Scholar. She has also won awards from National Women in Information Technology Greater Las Vegas, Sun Youth Forum, Tesla Spark Inspiration Award, and American Legion Award.

Jade is passionate about the environment and wants to pursue environmental science/law at a college such as UC Santa Cruz. She will be a success in her future goal of being an environmental lawyer.

To view more Class of 2020 CCSD Star Grads, click here.