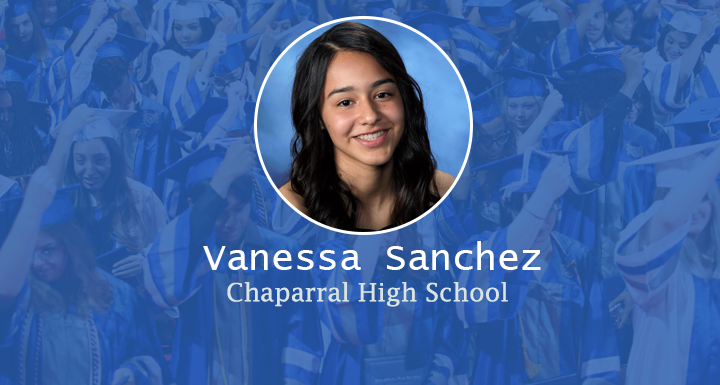 11 May

Star Graduates 2020 – Chaparral

Vanessa Sanchez, remember that name, for we at Chaparral High School are certain that in the future every child will learn her name whether in their history, science, or English textbooks. Our Vanessa is literally aiming for the stars, and we are confident that she will not only reach them but also discover what lies beyond. From an early age, Vanessa dreamed of getting into an Ivy League college and one day working for NASA. While others scoffed at her "out of this world" dreams, the love and support of her hard-working parents helped make them a reality. Although Vanessa is the "baby" of her family, her achievements reflect an intellect and maturity that rivals some of history's greatest minds. To date, Vanessa has been awarded over $700,000.00 in scholarships, has received the QuestBridge Scholarship to Princeton University, and has been accepted into M.I.T. University.

To view more Class of 2020 CCSD Star Grads, click here.