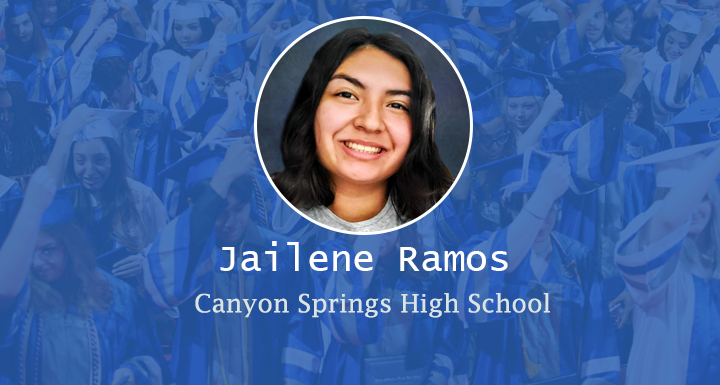 01 May

Star Graduates 2020 – Canyon Springs

Jailene is a first-generation American, high school student, and, soon to be, college student. She has overcome many obstacles as the daughter of immigrants without a high school education. Jailene started her high school career uninterested and just moving through the motions with no idea of what her future would hold. She quickly rose above and beyond and immersed herself in her passion for community service and creating change and discovered her love for astrophysics. Her passion for service has led her to volunteer in many ways from volunteering at a local hospital and elementary school to organizing a blood drive and other projects on campus. From physics research to her love for reading, Jailene is a well-rounded student who is both humble and demonstrates pride in everything she does. She has grown into a strong leader who is not only ranked one in her class but was accepted into four ivy league universities along with 15 other prestigious universities including Stanford University and Duke University. She will be attending Harvard University in the fall with a full aid scholarship where she will be majoring in astrophysics and mathematics.

To view more Class of 2020 CCSD Star Grads, click here.