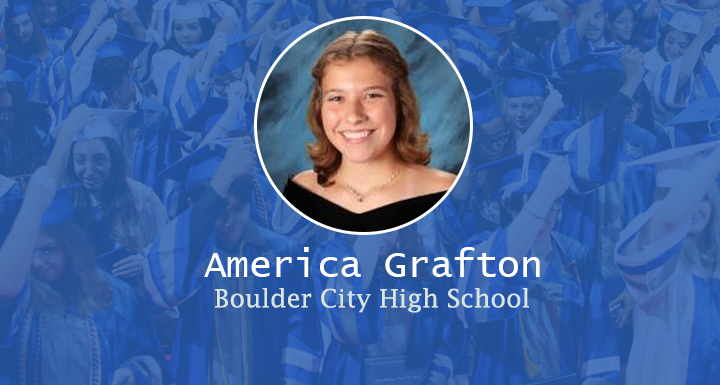 13 Apr

Star Graduates 2020 – Boulder City

America Grafton is a stand out student at Boulder City High School. She always challenges herself with the most rigorous courses offered. In addition to her demanding schedule, America also chose to enroll in an online AP Course. As a result of her hard work and dedication America will graduate with honors and as Valedictorian.

If you ask anyone on campus about America, they will tell you she is a person of integrity, a person you can count on. She always applies herself to the task with a smile on her face. Teachers and staff appreciate her positive attitude.

America's family has been affected by the tragic loss of her brother. America shows dedication, love and concern for her family in a way that truly demonstrates her character. She is an inspiration to everyone at BCHS.

America was selected as a candidate to Quest Bridge, a program that recognizes students for their hard work and ability to overcome hardships. She has accepted an offer to attend Hamilton College.

America is one of those rare students who is dedicated, academically talented, and a person of impeccable character.

To view more Class of 2020 CCSD Star Grads, click here.