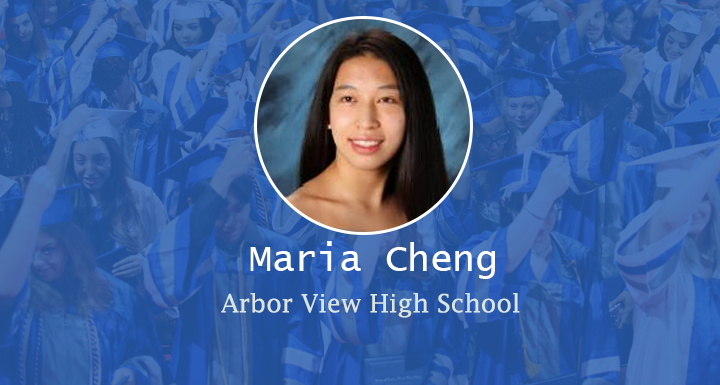 27 Apr

Star Graduates 2020 – Arbor View

Maria "Sam" Cheng is an amazing Arbor View High School senior who has been accepted to USC's Mechanical Engineering Program! Sam has participated in a wide range of classes and activities while at Arbor View and has challenged herself both academically and in extracurricular activities. She is a CTE completer in the PLTW Biomedical program and has taken 12 AP courses. She plays the piano, has participated in the AVHS Band and was a member of the swim team. We are so proud of her accomplishments and hard work!

To view more Class of 2020 CCSD Star Grads, click here.