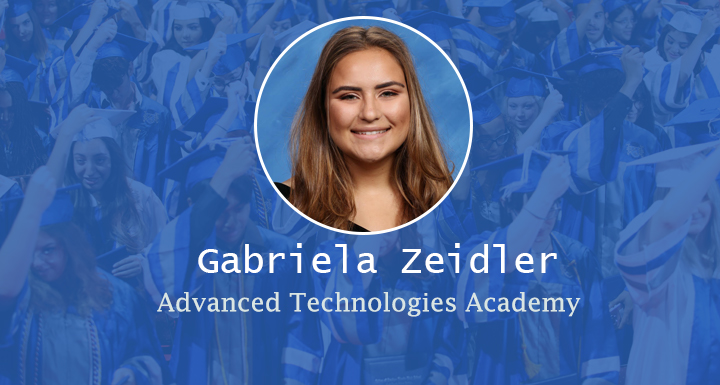 10 Apr

Star Graduates 2020 – A-TECH

Gabriela Zeidler is not only an outstanding student academically but is creative and well-rounded with high personal integrity. Teachers and students alike enjoy her warm and giving personality and caring nature.

As a top student in the IT Networking program at A-TECH, Gabriela loves the challenge and growth that the AP and Honors level classes offer her. While at A-TECH, Gabriela has a 4.5 GPA and taken 13 AP courses including AP Research and AP Psychology.

She is a valuable member of the Mock Trial Team and represented Nevada at the National High School Mock Trial Championships. She even spent two summers at Georgetown University working with a non-profit center to learn how law can make a positive difference in the world.

She plans on studying Political Science or public policy in college. Gabriela is a driven, ambitious, independent, self-disciplined person who will undoubtedly go on to do great things.

To view more Class of 2020 CCSD Star Grads, click here.