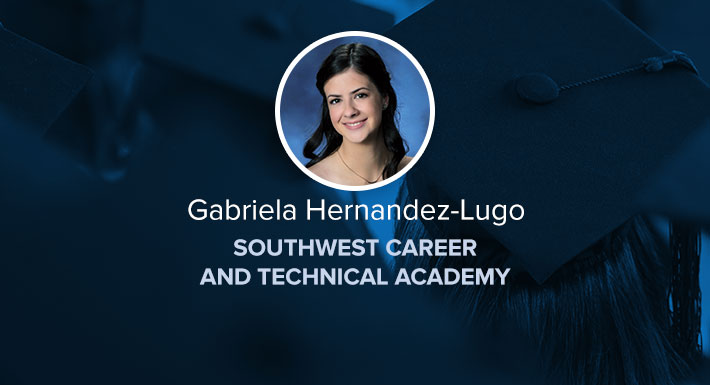 13 May

Star Graduates 2019 – SWCTA

Gabriela Hernandez-Lugo was born in Cuba, and came to the United States at the age of five. Raised and educated in Las Vegas, the shy five-year-old was put into the first grade and was told to adapt to her new circumstances. By the third grade, she had learned to read, write and communicate in English.

Gabriela has come a long way, and is now the valedictorian of her graduating class, in addition to being the treasurer of Southwest Career and Technical Academy's chapter of the National Honor Society. She has completed countless hours of community service, and hopes that one day she can educate others about the importance of diversity and the beauty of cultures.

Gabriela will attend the University of Aberdeen in Scotland this fall.