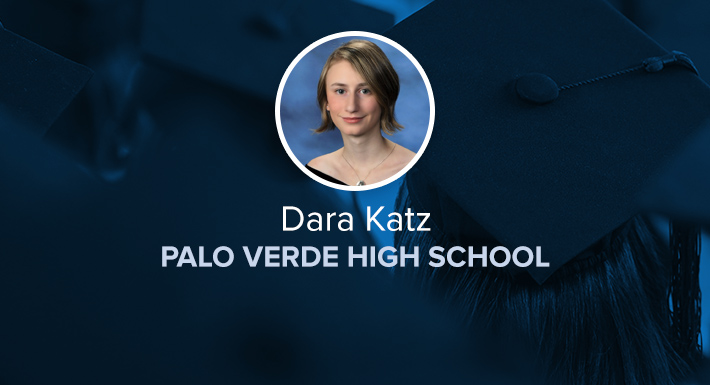 25 Apr

Star Graduates 2019 – Palo Verde

Dara Katz Palo Verde High School's 2019 Star Graduate.

Dara has maintained a rigorous course schedule, and has excelled in AP and Honors-level courses, achieving a 4.16 grade point average. She has scored in the 99th percentiles for both the SAT and the ACT tests, and has received a National Merit Commendation. She has a passion for engineering and completed the four-year Project Lead the Way engineering course while at Palo Verde. Dara is planning to study engineering, and has been accepted at several universities' prestigious engineering programs with academic scholarships.

Dara has excelled despite personal learning challenges, through perseverance, dedication and hard work. She is kind, compassionate, fun-loving and optimistic–all traits that will contribute to her future success.

Congratulations to Palo Verde Star Graduate Dara Katz. We are proud of you!