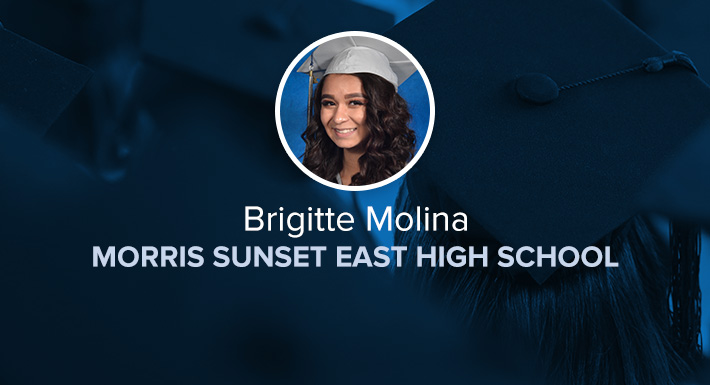 17 May

Star Graduates 2019 – Morris Sunset East

Brigitte Molina started Morris Sunset East High School as a slightly rebellious sophomore. She had bad experiences at her previous school. Constant bullying and being told that she would never accomplish anything or graduate pushed her into a state of depression and constant anxiety. She gave up on life at one point, quitting school and falling deeper into depression.

With support from her mother, she enrolled into Morris Sunset in the fall of 2018. Already on track, it was easy to develop a plan of action for Brigitte to advance and complete high school within three years.

It was her drive, ambition and being a bit of a rebel that made her push herself to take additional classes in APEX so that she could complete high school within two years. Not shying away from her mental illness, Brigitte continues with therapy as needed. She has truly been a trailblazer in her short time at Morris Sunset, accomplishing what very few have been able to do in a year. We are overjoyed and proud to have Brigitte as a Morris Sunset graduate.