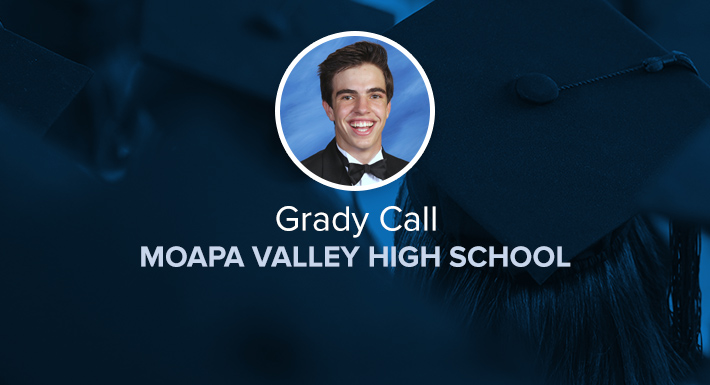 24 Apr

Star Graduates 2019 – Moapa Valley

Grady Call, a senior at Moapa Valley High School, has long been an integral part of the high school and the Moapa community. Grady has exemplified his character and leadership in Student Council, as well as National Honor Society (NHS) and Spanish Honor Society.

Working as the NHS Blood Drive coordinator, Grady has put in countless hours supporting the cause and the community. His involvement has included offices held in Eco Squad; Family, Career and Community Leaders of America; and our spirit-centered club, Skull and Bones. He also plays an outstanding percussion on the bass drum for our pep band.

Grady is our valedictorian and received a 35 on his ACT, which is another justification why Grady is a National Merit Scholar finalist.

Congratulations to Grady Call, as Moapa Valley High School's Star Graduate!