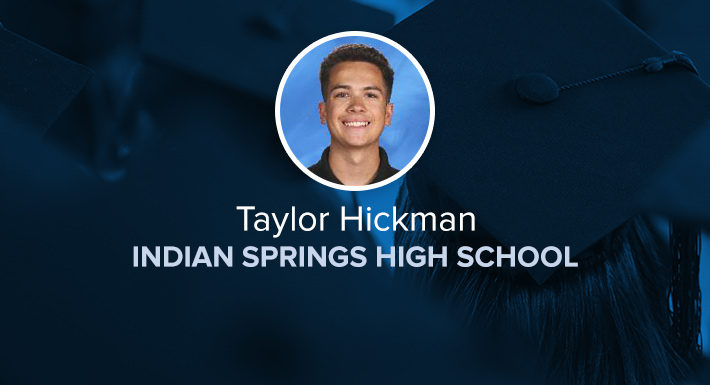 03 Apr

Star Graduates 2019 – Indian Springs

Taylor Hickman is the Star Graduate from Indian Springs High School. Taylor has attended Indian Springs schools from kindergarten through his senior year of high school. He has been recognized for outstanding attendance during 10 of his 13 years in school, and he has had perfect attendance four different times.

Taylor is an outstanding student, citizen and athlete. He has participated in numerous extracurricular activities, including basketball, baseball, football, band, theater and student council. Taylor is currently on track to graduate sixth in his class and plans to attend the University of Nevada, Reno in the fall.

The Indian Springs community is proud of Taylor's accomplishments and wishes him the best for the future.

Congratulations to Star Graduate Taylor Hickman of Indian Springs High School!

Check out more of our Star Graduates at ccsd.net/students/star-graduates.