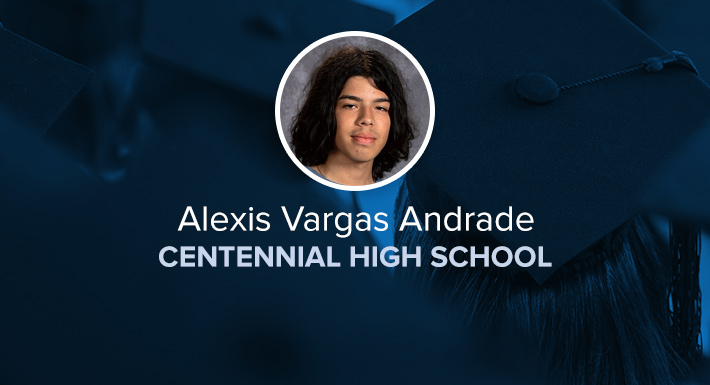 09 Apr

Star Graduates 2019 – Centennial

One year ago, Centennial High School student Alexis Vargas Andrade was on spring break in Huntington Beach, when the car he was driving in was struck from behind by a drunk driver. The car then burst into flames. His friends, three other students from Centennial, were killed in the crash.

Alexis was ejected and survived the crash. He received third degree burns to his hand, as well as burns to his face and hair. Although he left the hospital with no memory of the accident, the memories resurfaced over the following three months. He still struggles with the memories of that day.

Since the accident, he had trouble passing several of his classes that semester, but has since got back on track.

Alexis will be attending the College of Southern Nevada to be a firefighter.

Visit ccsd.net/students/star-graduates to see more of CCSD's 2019 Star Graduates.