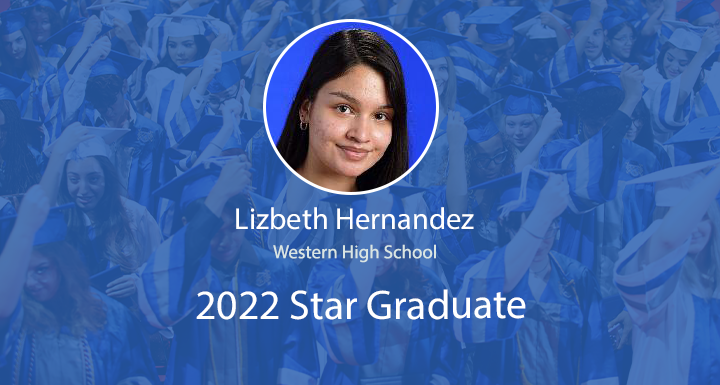 25 May
Lizbeth Hernandez is an exceptional young woman with great discipline and a strong work ethic. Lizbeth's character is what really helps her stand out. She is mature beyond her years. As the younger daughter in her family, she attributes her success to being challenged by her older sister.
At Western High School, Lizbeth has really shined academically. She has managed to get A's in 12 Honors classes, and three AP classes! In addition to her challenging course work, she is in the school's Sports Medicine program and has recently passed the end-of-course CTE exams for her program area. She holds a 4.77 GPA.
Outside of school, Lizbeth started taking Martial Arts lessons at the age of six. She currently holds a Second Degree Black Belt in Taekwondo. In 2019 she earned a World Title in Sparring with her studio's Demo Team.
In the fall Lizbeth plans to attend UNLV and study Biological Sciences with the ambition to go onto medical school and work her way to becoming a plastic surgeon.
The Western High School community is very proud of this Star Grad and cannot wait to see how she is going to change the world.