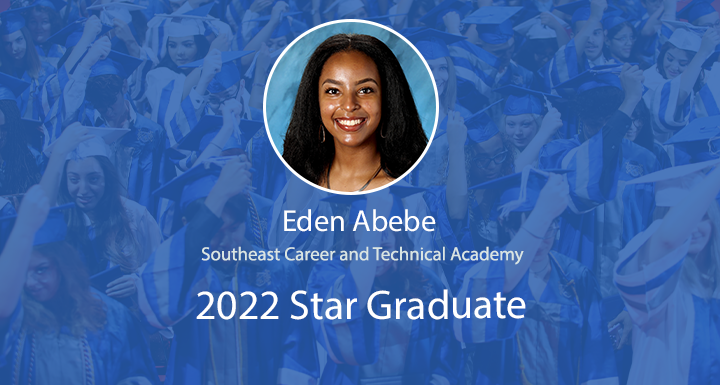 14 Apr
Eden takes pride in being the daughter of Ethiopian immigrants, being the first in her family to graduate from high school, and attend college. Her passion for equitable education led her to become a member of the Youth Power Project (YPP), a program that engages students in grassroots organizing and policy innovation, and she currently leads as a Youth Fellow. Alongside YPP, she was able to play a role in Nevada's 81st legislative session where her advocacy efforts secured passing legislation such as Nevada Assembly Bill 261, which requires state-wide instruction on the history and contributions of various minority populations.
Not only is Eden involved in our community, but she also leads our campus as Student Body President, BSU Treasurer, and our Ambassador Program's Secretary. With a GPA of over 4.89 and over 200 community service hours throughout her high school career, Eden was competitively selected into the Ron Brown Leaders Network as a Ron Brown Captain for recognition of outstanding academic achievement and commitment to service. After graduation, she plans to pursue a degree in political science and eventually become a lawyer to practice education advocacy law. We are proud of Eden and her accomplishments!
To view more Class of 2022 CCSD Star Grads, click here.