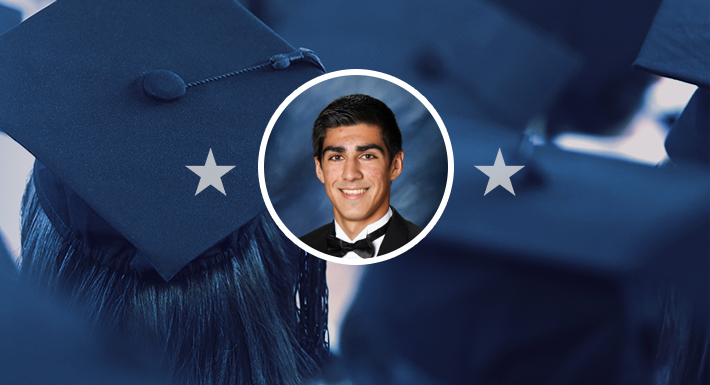 12 May

Star Graduate: Joshua Carreras of Arbor View High School

Once again this year, CCSD is honoring "Star Graduates" who stand out for academic excellence or for overcoming the odds.

Joshua Carreras of Arbor View High School spent much of his youth traveling with his mother through Central America and Europe. His living situation was often unstable and he typically did not attend school. He and his mother faced poverty and were frequently displaced and forced to move. At the age of 14, Joshua was sent to the United States to live with a friend of his mother. This friend eventually became Joshua's legal guardian and has provided stability and access to an education. Joshua enrolled at Arbor View High School his sophomore year. Throughout his time at Arbor View, he maintained straight A's and currently is enrolled in six advanced placement courses. In addition to his academic excellence, Joshua took the initiative to start a recycling club and has made recycling a priority at Arbor View. In recognition of his academic and extracurricular achievements, Joshua was awarded a full ride scholarship to attend Vassar College, located in New York. Congratulations to Star Graduate Joshua Carreras of Arbor View High School!