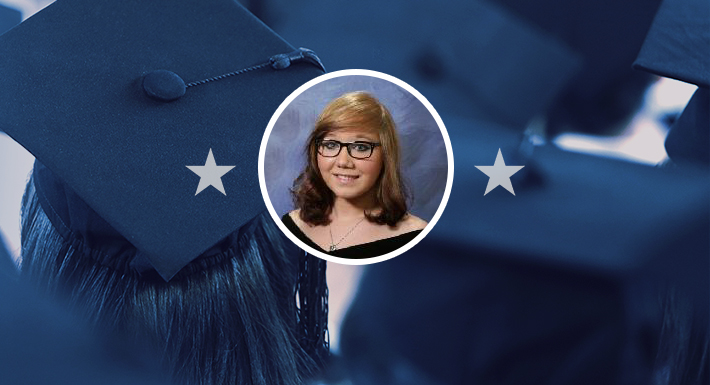 26 May

Star Graduate: Jade Malewicz of Northwest CTA

Once again this year, CCSD is honoring "Star Graduates" who stand out for academic excellence or for overcoming the odds.

Jade Malewicz, a senior in the Engineering and Design program of Northwest Career & Technical Academy, suffered a devastating life-altering loss in her junior year. Even though she was faced with adjusting to a new life with her grandparents and younger brother, she became a top student in one of the most rigorous courses on campus, is well-liked by her peers and her teachers, and serves as a role model to those who also have experienced extreme grief in their lives. She will graduate in June with Honors, is a Millennium Scholarship candidate and has plans to attend UNLV in the fall to continue her studies in engineering. Congratulations to Star Graduate Jade Malewicz of Northwest CTA!