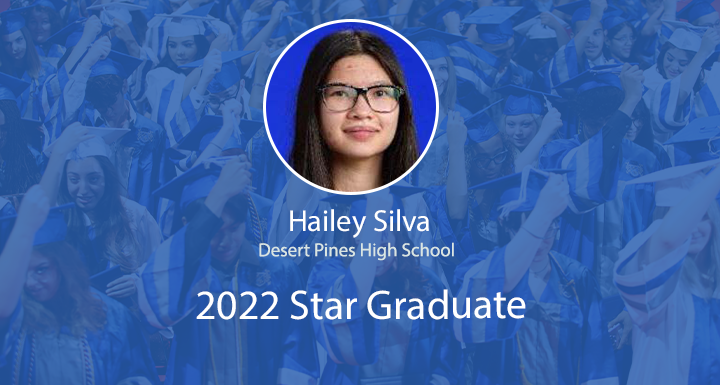 25 Apr

Star Graduate – Desert Pines

Hailey Silva has demonstrated the Desert Pines High School Core Values, including perseverance, kindness, determination, and community during her tenure at Desert Pines High School. She has also been thriving in our magnet Culinary program over the past 4 years.

Hailey was selected as a QuestBridge Scholar and accepted into Northwestern University, which was a highly competitive process. Hailey will be majoring in BioChemistry and plans to become a Dietician. Additionally, Hailey has served as our DPHS Theater President since the 2020-2021 school year and served as President of National Honors Society for the 2021-2022 school year. Hailey is a phenomenal student and we are so proud of her accomplishments!

To view more Class of 2022 CCSD Star Grads, click here.