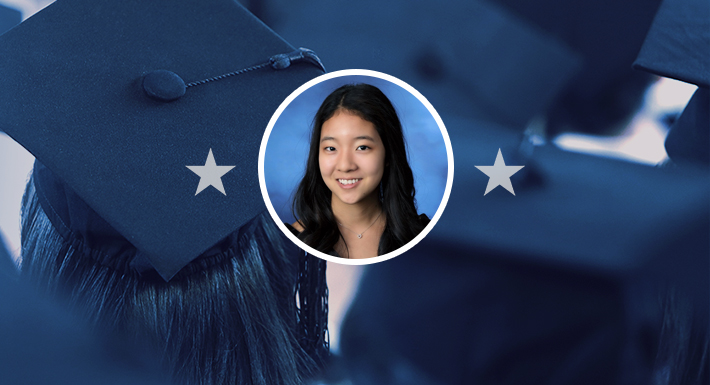 18 May

Star Graduate: Cathy Choi of Coronado High School

Once again this year, CCSD is honoring "Star Graduates" who stand out for academic excellence or for overcoming the odds.

Cathy Choi of Coronado High School is exemplary in every aspect. Academically, she has achieved the highest recognition that a high school student can achieve, including National Merit Finalist and Valedictorian (4.8 GPA). She has accomplished this by taking a total of 11 Advanced Placement courses in Science, Social Studies, English, Math and Foreign Language. Her academic success earned her acceptance into MIT. Her involvement in the school community reaches far beyond the classroom. She is an award-winning member of the orchestra, a member of the Las Vegas Youth Philharmonic, a top scorer for the district champion Varsity Quiz Team, a leader on the Science Bowl Team and an active member of the debate club. She also belongs to service clubs such as the Leo Club and the Korean Club, and spends many hours tutoring other students in math and science. Cathy is a firm believer that giving back is an essential part of a successful life. As impressive as her accomplishments are, her greatest quality is the humility in which she does it all. She is that rare student who does not feel the need to brag about herself, but the desire to help and make a difference in the lives of others. Congratulations to Star Graduate Cathy Choi of Coronado High School!