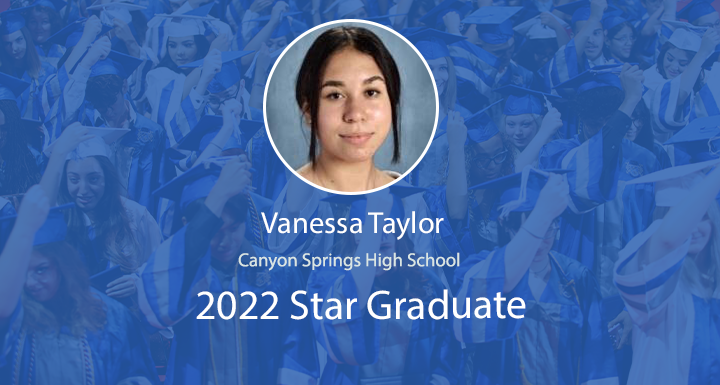 18 May
Vanessa Taylor is top 5 of her class and contending for Valedictorian (5.1 GPA). She is Mock Trial Club Co-President and has competed all 4 years of high school. Vanessa's leadership shows well in one-on-one situations, where more skill is required to be a leader. During Mock Trial competition prep this year, she was constantly looking for freshmen who needed guidance. She was awarded Best Junior Law Magnet student. Vanessa will compete in the National We The People finals. Her unit was awarded Best Traditional Unit in regionals. She is also an active Key Club member serving as the Vice President. Lastly, she also served as Co-Captain of the Speech and Debate Team.
Vanessa was one of only 25 students nationally to be selected as a participant in the Usher Legal Spark Academy. That honor allows her to participate in that group throughout the summer.
Vanessa is a truly generous and loyal person. She supports classmates when they go through challenging personal circumstances. Vanessa tackled all of the challenges of high school and has grown as a person with every step.
To view more Class of 2022 CCSD Star Grads, click here.