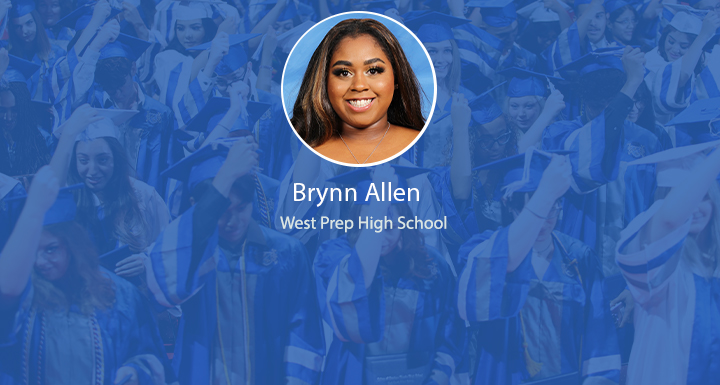 21 May

Star Graduate 2021 – West Prep Academy

Brynn Allen is organized, ambitious, thoughtful, and intelligent. Brynn is also community-minded with an outstanding level of integrity. She excels in extracurricular activities and she has maintained academic success by earning a 4.0 GPA. Brynn has been very active in extracurricular activities as well. She is a member of the following clubs and activities: National Honor Society; Student Government; Top Teens of Nevada; AVID; Interact Club; Multicultural Club; and more. Brynn exemplifies leadership in all she does. Brynn works hard! She has a priceless quality of accepting challenges with hope and determination that many people shy away from. With such limited time, one would not expect her to also have a job, but Brynn has also worked for the past couple of years in the City of Las Vegas and CCSD Summer Business Institute (SBI) Program. Brynn is a down-to-earth young lady who sets her goals high and is willing to work hard to achieve them. After applying and being accepted to over 20 colleges, Brynn has decided to attend Grambling State University in the Fall and ultimately become an Anesthesiologist. She applied for and has been awarded over $78,000 in scholarships. Considering her attention to detail and exceptional dedication, we have no doubt that she will be successful in all that she does.

To view more Class of 2021 CCSD Star Grads, click here.