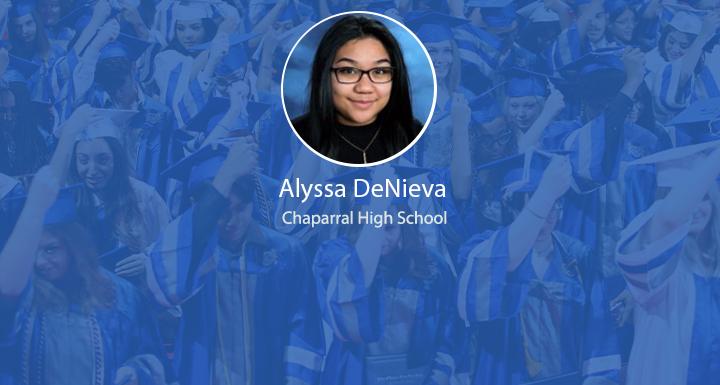 21 May

Star Graduate 2021 – Chaparral High School

Alyssa DeNieva has been a student at Chaparral High School for the past four years and has demonstrated academic excellence since day one. Alyssa has excelled both academically and in her extracurriculars during her four years at Chaparral High School. Alyssa is the student body president, and participated in the orchestra program. She plans on attending the University of Nevada, Las Vegas and majoring in pre-med. She has a great future ahead of herself and we are happy to have her represent the class of 2021 as a graduate of Chaparral High School.

To view more Class of 2021 CCSD Star Grads, click here.