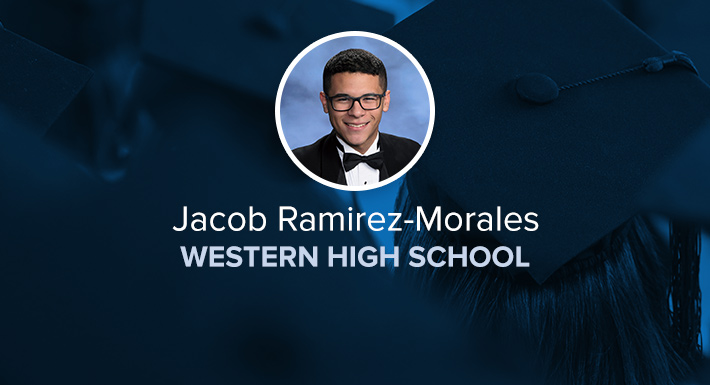 06 May

Star Graduate 2019 – Western

In 2017, Jacob Ramirez-Morales experienced the natural disaster that changed his life forever, "Hurricane María." After a month of struggle, he was fortunate enough to migrate from Puerto Rico in the pursuit of a better life.

Jacob had missed so many days of school in Puerto Rico; they summed up to 2 months. He planned to enroll into high school once the opportunity arose. Jacob had always dreamt of graduating in a high school in the U.S.; he stated, "Who knew it would have become a reality this way."

During his first day at Western High School, Jacob felt welcomed by students and staff. His chemistry teacher, Mr. Macfarlane, truly believed in him. He was introduced into more rigorous and challenging classes by the staff. Jacob feels that thanks to the dedication of the staff, his senior year includes: Advanced Placement, Honors and dual enrollment classes at College of Southern Nevada's HVAC program.

This long journey led Jacob to graduate with a College and Career Readiness Diploma, and he is proud to say that he will be graduating in white. His journey continues, as he has been accepted into the College of Engineering at the University of Nevada, Las Vegas.

Not even a Hurricane can stop him from chasing his dreams!

Check out more of our Star Graduates at ccsd.net/students/star-graduates.