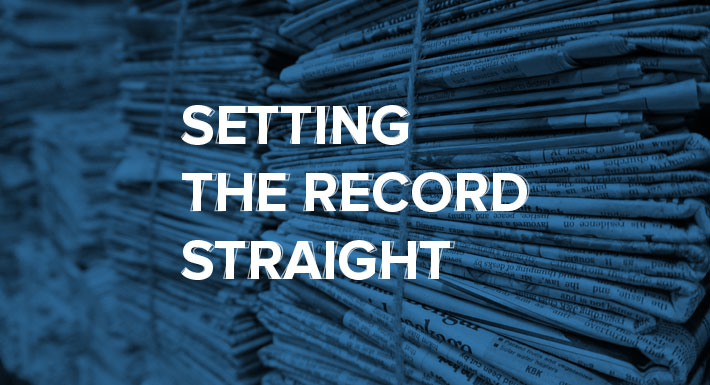 26 Oct

No CCSD Police layoffs

"Setting the Record Straight" clears up misinformation and misunderstandings to ensure employees, families and the community have the facts about the Clark County School District and education-related topics.

INCORRECT INFORMATION: CCSD has been laying off police officers due to the recent budget shortfall.

THE REAL TRUTH: CCSD Police Services Department (CCSDPD) has made budget cuts, as all CCSD departments have, to address the budget shortfall. However, there have been no cuts to police personnel. Instead, CCSDPD has realigned officers from specialty assignments and significantly reduced overtime of off-hours shifts. CCSD Police actually plans to hire eight additional officers this school year to fill open positions that were not cut. As of Oct. 23, 2017, CCSD Police has 154 officers.