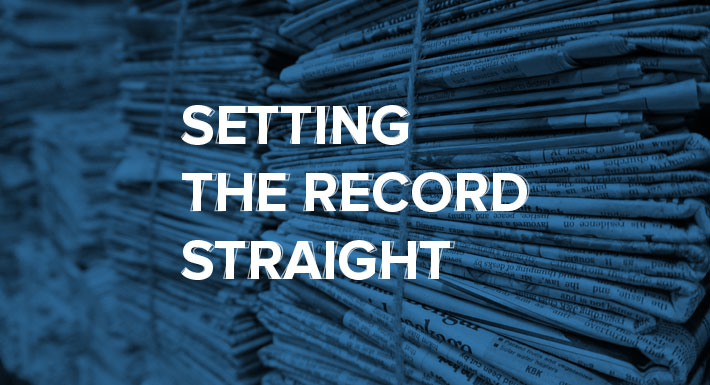 23 Oct

Health care insurance for teachers

This "Setting the Record Straight" video clears up misinformation and misunderstandings to ensure employees, families and the community have the facts about the Clark County School District and education-related topics.

INCORRECT INFORMATION: The Clark County Education Association has stated incorrectly that CCSD wants to put all teachers on an HMO.

THE REAL TRUTH: CCSD Trustees are concerned about teachers who have reported unreliable health care coverage under the Teachers Health Trust, and have offered to put teachers on CCSD's District Health Care Plan. In this video, Board of School Trustees President Deanna L. Wright describes the five quality options provided to CCSD support staff and School Police employees through the District Health Care Plan.

To learn more about CCSD's current district health care plan offered to support staff and School Police, visit the Employee Benefits Web page.