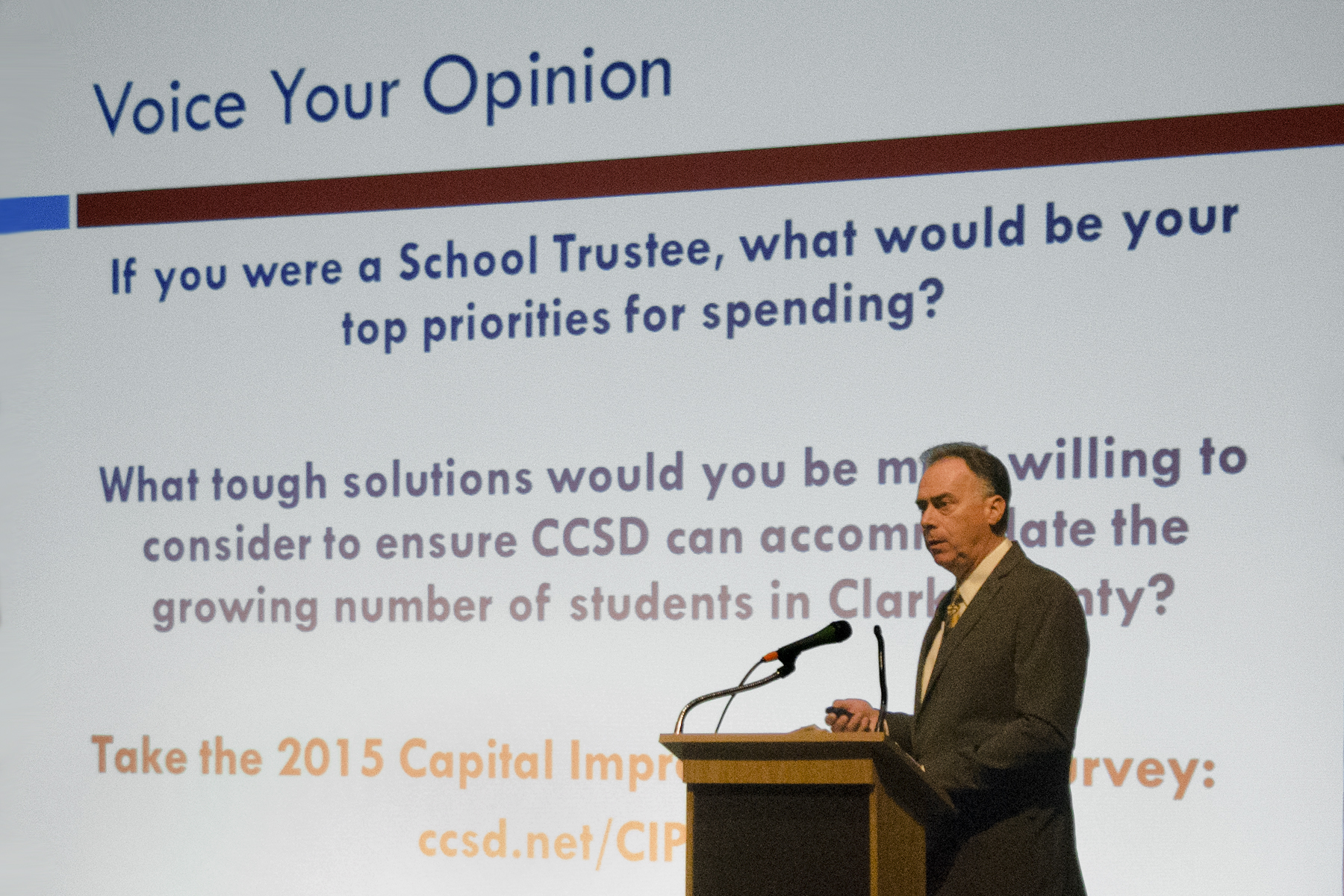 31 Aug

School district seeks input on Capital Improvement Program

While many Clark County School District (CCSD) employees were busy busing, feeding and teaching students during the first week of school, other employees were busy with preparing for a series of public meetings that will help make decisions about future schools and the renovation of existing schools.

Overcrowding and the condition of schools are some of the areas of greatest concern for the school district, which is why CCSD is holding public input meetings in order to receive feedback from the community and employees about how to address these topics.

As a result of the recent legislative session, the sunset provision on the district's 1998 bond issuing ability was extended. The 10-year extension is generating new revenue to finance the construction of new schools and the repair of existing schools.

That's the good news. However, the amount of revenue expected to be generated through the bond funding is roughly half of what the district estimates that it needs. How the district prioritizes the funds s is the question for the public and staff to provide input as the Bond Oversight Committee and Board of Trustees work to develop a plan of priorities.

The first two of eight community input meetings were held last week, six more sessions are scheduled between tonight and Sept. 10. The locations and times of the meetings vary in an attempt to provide as many people as possible with the opportunity to attend and participate.

The remaining meeting schedule consists of the following:

Monday, August 31, at 6 p.m., Basic High School, Henderson
Thursday, September 3, at 3 p.m., Rancho High School, Las Vegas
Friday, September 4, at 10 a.m., Virgin Valley High School, Mesquite
Tuesday, September 8, at 6 p.m., Durango High School, Las Vegas
Wednesday, September 9, at 6 p.m., Chaparral High School, Las Vegas
Thursday, September 10, at 10 a.m., Cimarron-Memorial High School, Las Vegas

Employees and members of the community are invited to attend. Information about the meetings can be found here.