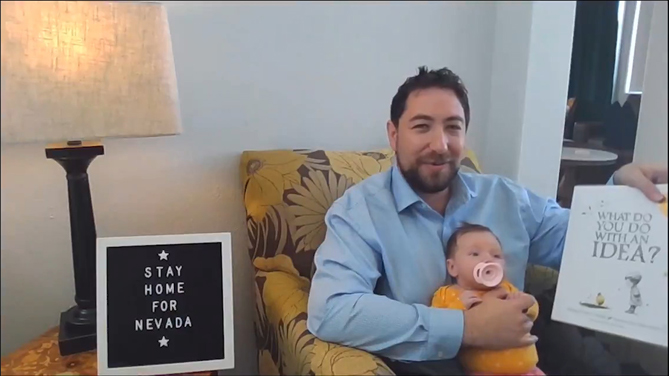 02 Apr

Read and share your favorite book: #CCSDReads

Clark County School District is calling on members of our community to help students continue to engage in learning by reading their favorite book — and uploading a video of them doing so using the hashtag #CCSDReads.

The response to Superintendent Dr. Jesus F. Jara's call to action has been tremendous. If you haven't already shared a video of yourself reading a cherished book, we invite you to do so.

Here are just a handful of the uplifting videos posted so far from those in our CCSD family and friends in the community …

Casey Juliano, librarian at Nate Mack Elementary School, brings to life the story of "Bedtime for Batman" in a live-action rendition: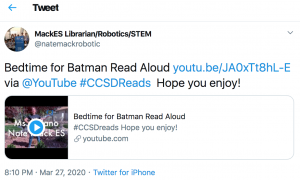 Eric Nepomuceno, senior associate athletics director of compliance at UNLV, entertains us by reading "Dan, the Taxi Man" with his sons Lucas, Aaron and Nolan:
Brianna Cotter, biology teacher at Sierra Vista High School, reads "The Value of Believing in Yourself: The Story of Louis Pasteur":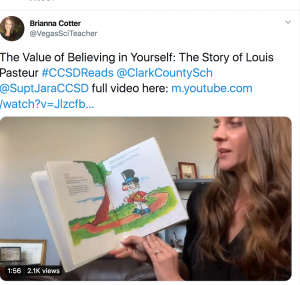 Las Vegas City Councilman Cedric Crear reads "Clarence and the Purple Horse Bounce into Town":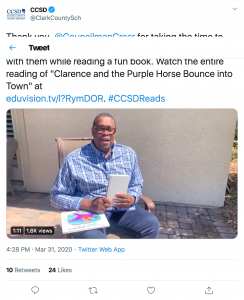 Marta Meana, acting UNLV president, offers us her choice — "The Bossy Gallito / El gallo de bodas" — in Spanish!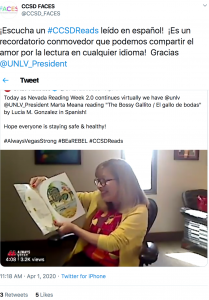 Congresswoman Dina Titus is joined by her cat, and brightens the day, as she reads "Cats Know Best":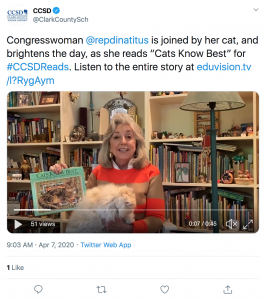 Nevada Secretary of State Barbara Cegavske stays connected with students, reading "The Napping House":