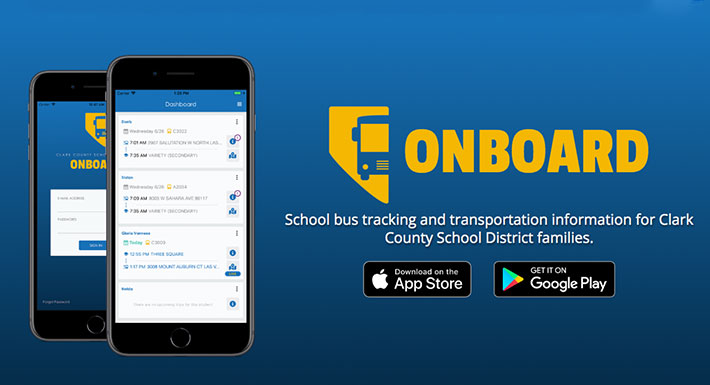 01 Aug

New 'homegrown' mobile app to help track buses

The Clark County School District's Transportation Department has developed a new mobile app, available to students and parents, to help them track buses before and after school.

The Onboard app provides real-time tracking of buses so users know when buses are expected to arrive. 

The idea for the app was generated by Mayra Sandoval, a 2018 graduate of East Career and Technical Academy who is a student worker for CCSD's Transportation Division. The development team is working zealously to release the schools' version of Onboard by mid year.

For more information about the app, including a Frequently Asked Questions section, click here.