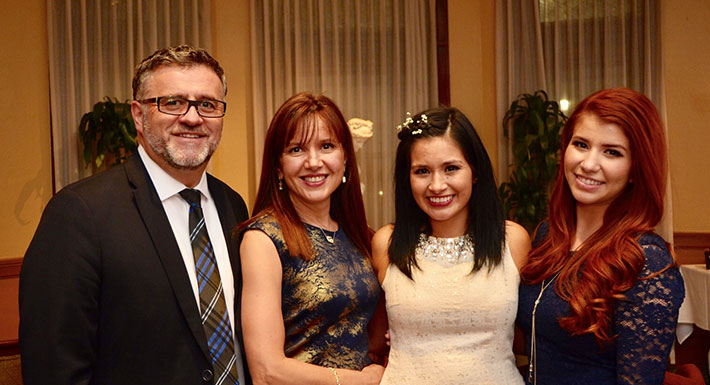 17 Oct

Meet Your Region Superintendent: Dr. Karla Loria

Under the leadership reorganization announced by Superintendent Dr. Jesus F. Jara in January 2019, three region superintendents – Debbie Brockett, Grant Hanevold and Dr. Karla Loria – supervise all Clark County School District schools. In the spring, we profiled Brockett and Hanevold, and in this issue we learn more about Dr. Loria.

Dr. Karla Loria, a native of Costa Rica, began her career in education 30 years ago. She has served children and communities as a teacher assistant, teacher, assistant principal, principal, area superintendent, chief of elementary schools and region superintendent.

"I am committed to continuing serving communities and students to provide high-quality education with equitable access to all children," Dr. Loria says.

In Costa Rica, she served 10 years as a teacher and later was a professor at the Universidad Latina de Costa Rica.

She moved to the United States with her family in 1999. She was hired to be part of a cultural exchange program in North Carolina, where she served for nine years as a teacher, assistant principal and principal.

Dr. Loria later served as a school improvement officer in the San Diego Unified School District from 2008 to 2010, supervising schools.

Subsequently, in the Houston Independent School District, Dr. Loria was a chief of elementary schools (equivalent to a region superintendent). She was responsible for overseeing the instructional programs and the operational management of 63 schools with more than 46,000 students and a budget of over $340 million.

During her tenure in Houston, the seventh largest school district in the nation, Dr. Loria led 17 schools out of the state's Improvement Required status in only one year. She was recognized for having the highest student performance growth and effective teacher retention rates among her peers.

She later served as the student support officer and also as human resources officer in Harrison School District Two, in Colorado Springs, Colo.

In announcing her appointment as a CCSD region superintendent in February, Superintendent Dr. Jesus F. Jara noted that she has "dedicated her time in urban education to helping increase student achievement in Texas, Colorado, California and North Carolina."

Dr. Loria earned her bachelor's degree in Early Childhood-Primary Grades and her master's degree in School Administration in Costa Rica. She later earned her doctorate in K-12 Executive Leadership from the University of Houston.

The profiles of fellow region superintendents Debbie Brockett and Grant Hanevold can be read by clicking on their respective names.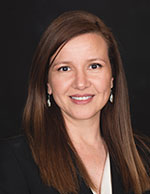 Did you know?

Dr. Loria is married and has two daughters, Melania and Karina.

What does she do in her spare time?

Dr. Loria is an oil painter, and her paintings have been in galleries and art fairs. She also enjoys mountain biking, running and traveling – all this while learning to play the cello.

Life-long learner

Dr. Loria has received several certifications, including Universal Design for Learning from Harvard University; ESL from North Carolina State University; Leadership from the University of North Carolina in Chapel Hill; Organizational Development, Change Management and Coaching Skills and Strategic Marketing for Schools from Rice University in Texas, where she was also a field advisor for master's students for several years. She is a national trainer for the Haberman Educational Foundation and has recently graduated from the prestigious Association of Latino Administrators and Superintendents Leadership Academy. She also graduated from the Region 4 Superintendent Academy in Texas and holds a Texas Superintendent License.