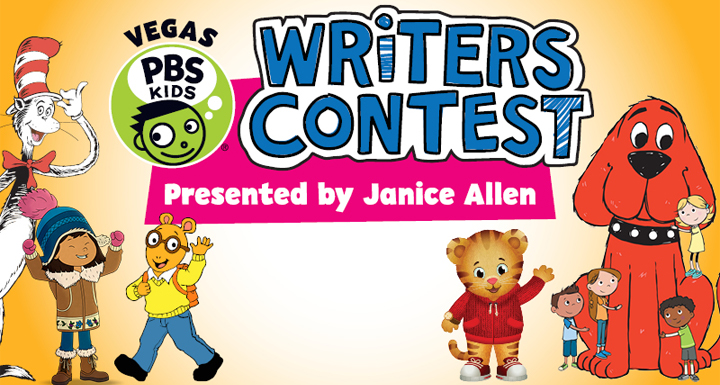 08 Apr

June 1 is entry deadline for Vegas PBS KIDS Writers contest

Elementary school teachers in the Clark County School District (CCSD) are encouraged to have their students submit entries in the Vegas PBS KIDS Writers Contest.

The contest is designed to promote the advancement of children's literacy skills through hands-on, active learning. It is made possible by local financial support from Janice Allen, empowering children in grades K-5 to celebrate creativity and build literacy skills by writing and illustrating their very own stories.

Students can write about any topic according to PBS Ready To Learn Coordinator Jessica Russell. Students can write about fact, fiction, poetry or prose, but all submissions must be original works. The entries will be judged for originality, creative expression, storytelling technique, illustrations and overall impression.

"We love doing this every year," said Jessica Russell, Vegas PBS Ready To Learn Coordinator. "At Vegas PBS we strive to create an educational environment in Southern Nevada where children learn through engaging and unique experiences. The Writers Contest is one of the many opportunities we provide for children to learn by expressing their creativity and letting their imaginations flourish."

The deadline has been extended for entries to June 1, 2020 at 5 p.m. All entries must be accompanied by an official entry form signed by a parent/guardian.

Stories can be mailed or hand delivered to Vegas PBS at:
3050 E. Flamingo Road
Las Vegas, NV 89121

Stories can also be emailed to jrussell@vegaspbs.org (PDF format preferred).

All local winners will be recognized at an awards ceremony at Vegas PBS where they will receive trophies, a hardcover version of their story, autographed books, and a custom backpack filled with additional reading and writing resources.