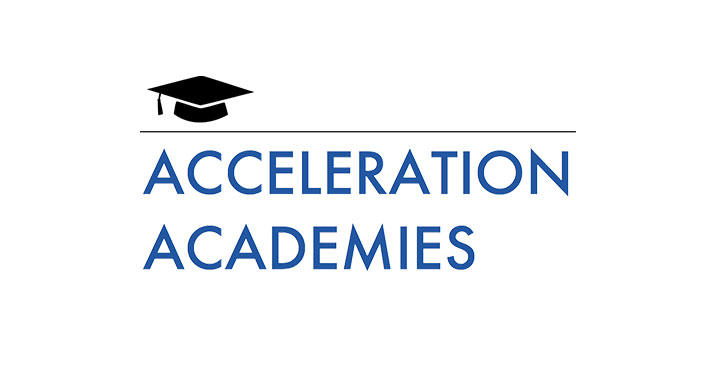 18 Sep

Innovative alternative for former students to earn high school diploma

The Clark County School District (CCSD) has approved a new program designed to help former students earn their high school diploma and develop the skills needed for high-demand jobs.

The program, which will be operated by Acceleration Academies, will work in collaboration with CCSD's Education Services Division through a public-private partnership. Students under the age of 21, who have left CCSD for at least one academic semester, will be able to come back to earn a Clark County School District Diploma in a supportive, individualized program.

"This program can help students rediscover a love for learning and a career path after they initially decided to leave the school system," CCSD Superintendent Dr. Jesus F. Jara says. "By providing them with what amounts to individualized plans to make sure their needs are met, my hope is that we can re-engage these young people and put them on a track to success."

The program will be funded by utilizing the allocation from the Distributive School Account (DSA) awarded from enrolling eligible students and carries no cost to the district. In fact, under the agreement between CCSD and Acceleration Academies, CCSD will retain 10 percent of the funds that are received from state, federal or local government entities for the enrolled Clark County Acceleration Academy students.

Acceleration Academies will leverage the use of technology through blended learning, so students can access their coursework online at any time. In addition, according to Acceleration Academies, students will have the support of licensed teachers, tutors, and career and life coaches at their storefront locations.

In addition to the new operations in Nevada, Acceleration Academies also maintain sites in Florida, South Carolina, and Washington state.

Dr. Mike Barton, Chief College, Career, Equity and School Choice Officer, understands the challenging work for principals at comprehensive high schools regarding students who have dropped out. He adds that the program is a creative, out-of-the box approach to target students who have dropped out of school or who have not enrolled in CCSD at the start of the school year.

During the 2018-19 school year, there were nearly 2,500 students in ninth through 12th grade who withdrew and more than 1,000 students who did not earn a diploma after four years.

Dr. Tammy Malich, assistant superintendent of CCSD's Education Services Division that will oversee Acceleration Academies' program, says comprehensive high schools are not a perfect fit for all students, especially for many students who have dropped out of school or have not earned their degree in four years.

She says there needs to be a location where these students can be wrapped in services and obtain the resources and support they need.

"These will be our students," Dr. Malich told the Board of School Trustees in July, noting that this will be a program under her leadership, with students earning a standard diploma from CCSD if they meet the requirements to graduate.

Acceleration Academies will operate two locations in Clark County – at 4250 E. Bonanza Road in Las Vegas (phone: 702-952-9773) or at 2020 W. Craig Road, suite 202, in North Las Vegas (phone: 702-410-8584).

Click here to learn more about the Clark County Acceleration Academy, including downloading a registration packet.

To learn more about CCSD's portfolio of educational options, visit itsyourchoice.ccsd.net. To consider a variety of programs to meet individual student needs, click here to discover the options made available by CCSD's Adult Education and Alternative Schools.