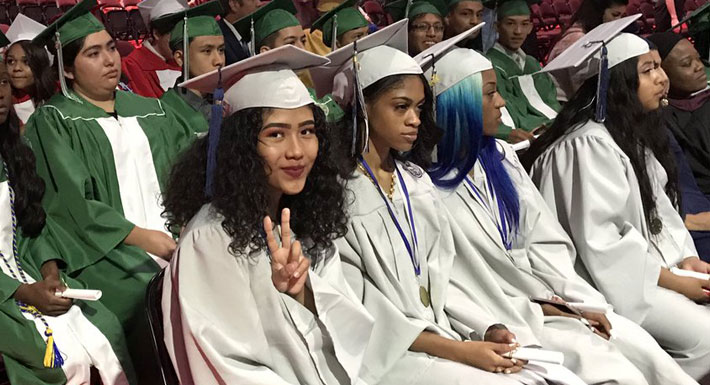 16 Aug

Grads' grit rewarded during Summer Commencement Ceremony

One week before the start of the 2019-20 school year, during the 2019 Summer Commencement at the Orleans Arena, Clark County School District celebrated the accomplishments of truly dedicated students who earned their high school diplomas.

More than 300 students from throughout Southern Nevada showed grit and determination to work through the summer to complete the coursework needed to graduate. Graduates included those who attended area high schools and those who earned their diplomas through CCSD's Adult Education Program.

Along with Superintendent Dr. Jesus F. Jara, some members of the Board of School Trustees – including Vice President Linda P. Cavazos, Deanna L. Wright and Dr. Linda E. Young – were on hand to congratulate the students for this milestone in their educational journey.

To view Channel 8's story about the 2019 Summer Commencement, click here.