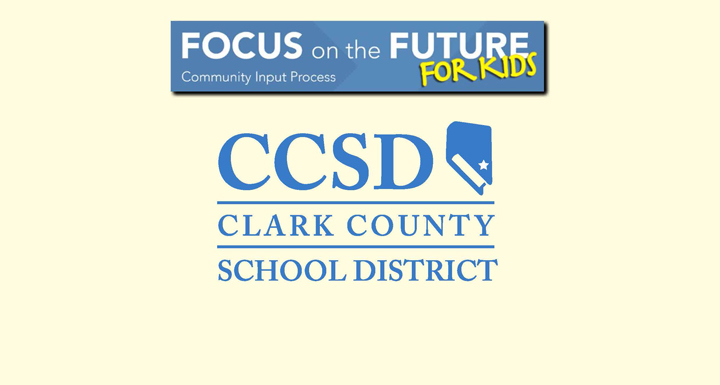 28 Sep

Focus on the Future for Kids Virtual Town Hall

Join Clark County School District (CCSD) Superintendent Dr. Jesus F. Jara for an upcoming virtual town hall to showcase the results of the Focus on the Future for Kids community input-gathering process.

CCSD will receive approximately $770 million dollars in federal funds over the next three years to help support the needs of students and address the impact of the pandemic on educational outcomes. CCSD plans to use these federal stimulus dollars coming to the district as an opportunity to jumpstart our community's collective vision for our schools.

In the virtual town halls, Dr. Jara will summarize and explain the themes that were compiled from numerous community input sessions, surveys and in-person town hall meetings.

The virtual town halls will be streamed on the following dates:
Tuesday, September 28, 5 p.m.

Thursday, September 30, 11 a.m.

Tuesday, October 5, 8 a.m.
To view the virtual town hall, click on the link or copy and paste the website address into your browser: