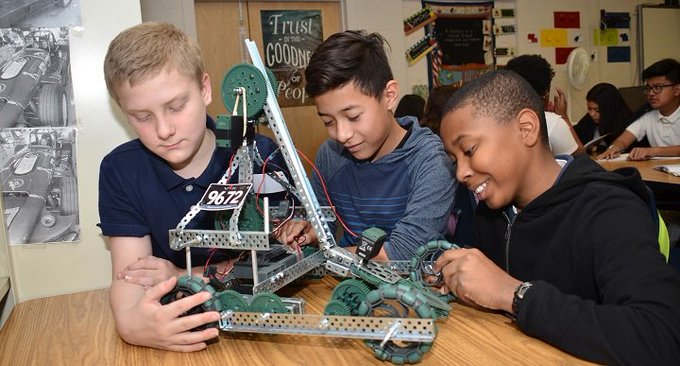 07 Feb

36 CCSD Schools recognized by Magnet Schools of America

The Clark County School District (CCSD) has plenty to celebrate during National Magnet School Month as 38 programs have been recognized by Magnet Schools of America (MSA).

In making its annual announcement of outstanding Magnet schools,  MSA selected 38 CCSD programs at 36 schools as Merit recipients for the 2021-22 school year. 14 CCSD Magnet Schools were awarded Schools of Excellence designation and 22 schools were awarded Schools of Distinction designation.

Two programs at Valley and Rancho High Schools each earned MSA Magnet School of Distinction Awards. 

"CCSD provides every student the opportunity to excel in the subjects of their choice by providing southern Nevada families options to tailor their child's education,"  CCSD Superintendent Dr. Jesus F. Jara said. "This recognition by Magnet Schools of America is a result of the ongoing commitment and hard work of our educators, staff, students, and families and we look forward to continuing to set the standard for Nevada schools."  

For a list of schools and programs recognized by Magnet Schools of American click here.
---
February is National Magnet Schools Month, a time to celebrate school diversity and theme-based Magnet programs throughout the country, including CCSD.
February is also Career and Technical Education Month, or CTE Month, which celebrates the value of CTE and the achievements and accomplishments of CTE programs across the country.
For information on CCSD Magnet Schools and Career & Technical Academies, visit magnet.ccsd.net.