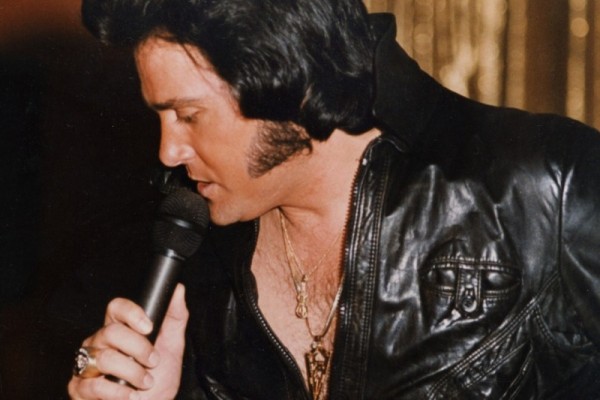 22 Sep

Elvis is in the building – Northwest CTA, that is

Described as the original and best-known Elvis Presley tribute artist, Dennis Wise has performed more than 10,000 shows in all 50 states and in other countries including Peru, England and Japan. He spent years touring the U.S., living a rock and roll lifestyle while playing his favorite music. One more thing: he's a campus monitor at Northwest Career and Technical Academy (NWCTA).

Wise started singing Elvis tunes at the tender age of five, when he was living in Joplin, Missouri. His mother was a big Elvis fan and her son became one as well. When the King of Rock and Roll died in 1977, Wise became the first in a long line of Elvis tribute artists and continued doing so professionally for more than three decades.

Although a fan of all Presley's music, Wise said "Don't Be Cruel" is among his favorites. He said, "When you see my show, you'll see an illusion of Elvis and who he was. I try to give my audience the ultimate Elvis experience."

Wise performs several "Dennis Wise Forever Elvis" shows each year, typically at the Santa Fe Station. His next big show will be January 8, Elvis Presley's birthday. Additionally, he performs a variety of oldies but goodies, including Elvis songs, every Wednesday night in the showroom at the South Point Hotel and Casino. His "Déjà vu" band often includes Legacy High School Principal Ken Sobaszek, described by Wise as "one heck of a guitarist."

Wise has been in Las Vegas since 1989. He worked for the Clark County School District from 2000 to 2006, and then rejoined the district four years ago as one of three campus monitors at NWCTA. He said, "On our campus, we are the eyes and the ears of the CCSD Police Department." More than that, however, Wise said, "I love doing what I do and I have a lot of fun with the students."

Wise said most of the NWCTA students call him Elvis, which he doesn't mind at all. "I'm happy with whatever it takes to connect with the kids.  I make those connections partially through my years of rock and roll and the music of Elvis."

As if working full time at a school and a regular schedule of performing isn't enough, Wise is also writing a book, titled "King for a Night." He said the book is due out in January.

To learn more about Wise, visit his website at www.denniswiseforeverelvis.com/entrance.htm.