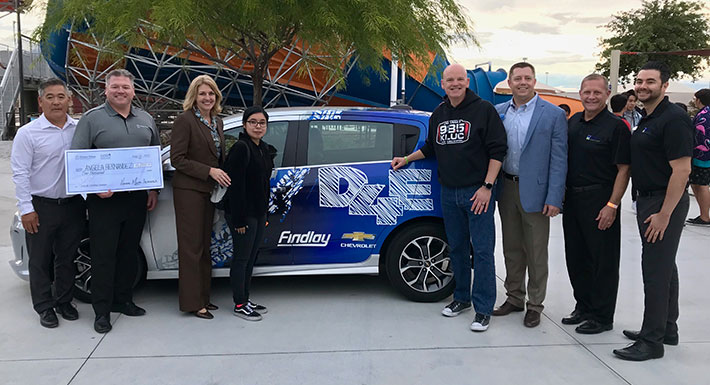 23 May

Clark HS student Angela Hernandez wins car at "Drive for Excellence" celebration

Clark High School student Angela Hernandez, a graduating senior, won a Chevrolet Sonic, courtesy of Findlay Chevrolet, during the 13th annual "Drive for Excellence" celebration at Wet'n' Wild Las Vegas on May 22, 2019.

More than 760 high school seniors qualified for the grand prize by maintaining a weighted grade point average of 3.7 or higher and an attendance record of zero unexcused or unverified absences. In addition to the new car, students also won scholarships, Chromebooks and a number of prizes donated by community partners.

The CCSD School-Community Partnership Program coordinated "Drive for Excellence" with the generous support of Findlay Chevrolet, Wet'n' Wild Las Vegas, Silver State Schools Credit Union, Advertising and Marketing Solutions, Horace Mann Insurance Company and 98.5 KLUC Radio.