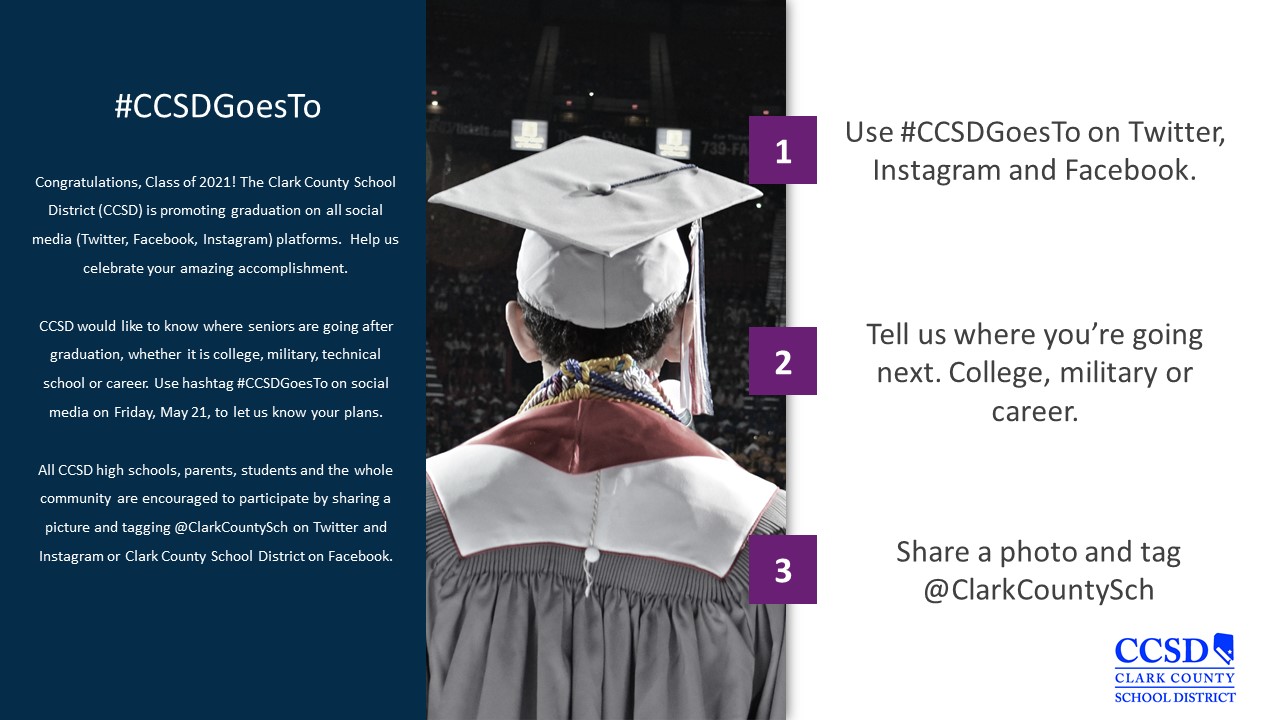 12 May

Celebrate the Class of 2021 with #CCSDGoesTo on May 21

Congratulations, Class of 2021! The Clark County School District (CCSD) is promoting graduation on all social media (Twitter, Facebook, Instagram) platforms. Help us celebrate this amazing accomplishment. 

CCSD would like to know where seniors are going after graduation, whether it is college, military, technical school or go straight into the workforce. Use hashtag #CCSDGoesTo on social media on Friday, May 21, to let us know your plans.

All CCSD high schools, parents, students and the whole community are encouraged to participate by sharing a picture and tagging @ClarkCountySch on Twitter and Instagram or Clark County School District on Facebook. 

The CCSD Class of 2021 graduation ceremonies are from May 25 – July 9. Click here for the full schedule.