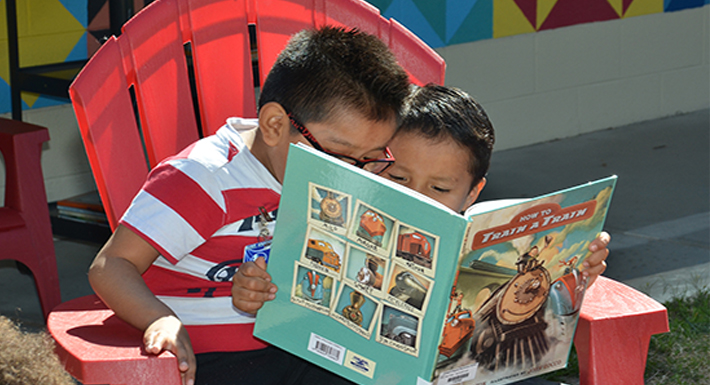 17 Jun

#CCSDReads Summer Reading Photo Contest

CCSD is encouraging all students to take advantage of the summer break and enjoy a great book. Parents and students may share pictures on social media of them reading their favorite book using #CCSDReads and be eligible to win an Amazon gift card until July 31.

Students risk summer learning loss, which is often known as the "summer slide." Students can continue building on their reading skills over the summer months. Remember, reading includes much more than just books. Here are a 100 ways to make reading more enjoyable.

Post photos, including student's first name and CCSD school, on social media (Instagram, Twitter, and Facebook – settings must allow public view) using hashtag #CCSDReads and your photo might be selected to win a prize!
Post a picture of your child or family reading in an interesting place
Post a picture of your child reading something interesting, other than a book
Post a picture of your child reading to a sibling, pet, or other interesting buddy
Any picture of your child reading could be a winner! If you don't have social media, photos can also be submitted via email to communications@ccsd.net for consideration.
CCSD is also proud to partner with the public libraries in Southern Nevada on the Summer Challenge.
Your local library offers a variety of online resources, activity ideas, and books to keep all students Grades Pre-Kindergarten-12 engaged and entertained all summer long. Students can earn points for reading and completing other fun activities.
Students receive prizes for completing each level and are entered to win awesome grand prizes. The CCSD school with the most student participation will receive a trophy.