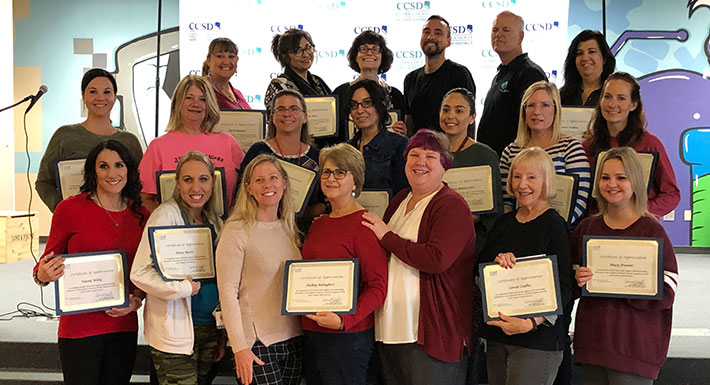 20 Nov

CCSD Support professionals recognized during American Education Week

Clark County School District (CCSD) support professionals were recognized for their hard work and dedication to students at a special award ceremony at McCaw STEAM Academy Wednesday Nov. 20, 2019

CCSD Board of School Trustees member Deanna L. Wright presented support professionals at the school with a certificate for their hard work every day to support student achievement. Additionally, the school administration provided staff with a small token of appreciation for their commitment to students.

This event is part of American Education Week (AEW), which is being celebrated nationally Nov. 18 – 22 this year. To learn more about AEW, click here.