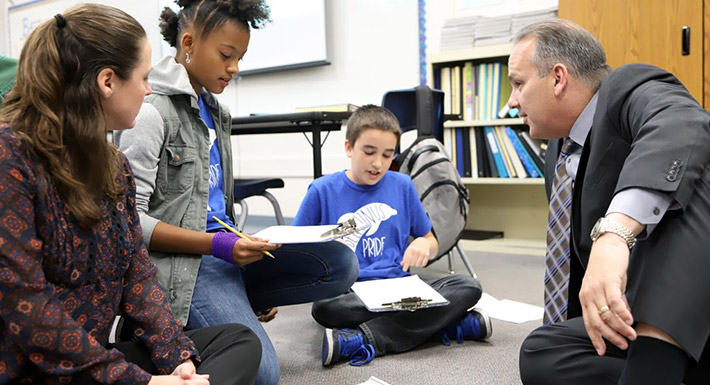 26 Nov

CCSD Superintendent Jesus F. Jara reports on listening tour

On Oct. 18, Clark County School District (CCSD) Superintendent Dr. Jesus F. Jara provided the Board of School Trustees with highlights of his 90-day entry plan, including a summary of his listening tour with community, staff and students. Dr. Jara reported that he participated in 125 community meetings and events, attended by more than 4,660 people. In addition to his community visits, the superintendent also toured more than 100 schools and departments.

During his visits, Jara said he learned that:

• All means ALL and that every student deserves access to a rich and rigorous education and a quality teacher.

• CCSD need to improve teaching and learning conditions.

• CCSD must build public trust.

• CCSD must focus on the safety and security of our schools.

You can view the presentation here.

For more information on the Oct. 18 Board of School Trustees meeting, click here.