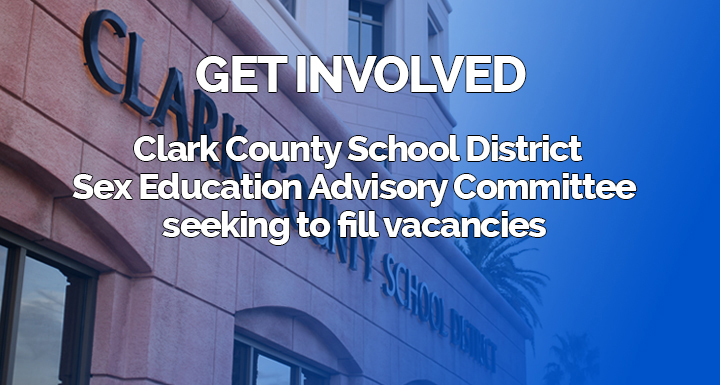 04 Nov

CCSD Sex Education Advisory Committee seeking to fill vacancies

The Clark County School District (CCSD) Sex Education Advisory Committee (SEAC) is seeking to fill two committee vacancies. The SEAC has vacancies for one teacher member (CCSD teachers only) and one non-voting male student (CCSD students only). People of diverse ethnic backgrounds are encouraged to apply. For more information, please refer to the Sex Education Operational Guide for K-12 Curriculum Development and the Sex Education Advisory Committee Procedures Manual in the link below.

Sex Education Advisory Committee reviews, discusses, and makes recommendations on all instructional materials for classroom use that include information on human reproduction, related communicable diseases, sexual responsibility, and HIV/AIDS. Committee members should look for relevance of the material for the class subject, for age appropriateness, and for medical and factual accuracy.