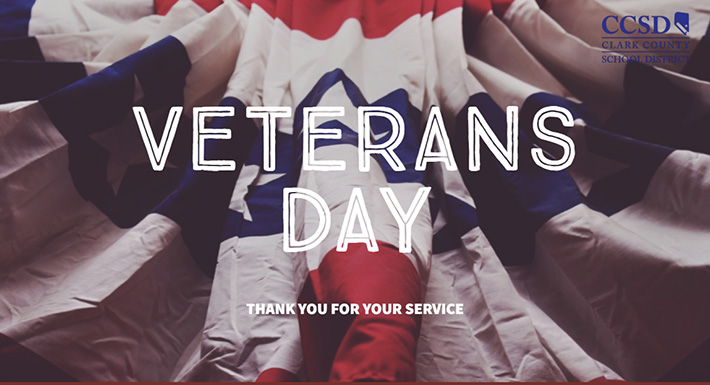 08 Nov

There will be no school from Nov. 11-12 in honor of Veterans Day

In observance of Veterans Day on Thursday, Nov. 11, 2021 there will be no classes, and CCSD schools and offices will be closed on Nov. 11, 2021. Additionally, there will be no school for students, licensed employees, and 9-month support professionals on Nov. 12, 2021.

School will resume on Monday, Nov. 15, 2021.

For a list of other important dates in the District visit https://www.ccsd.net/district/calendar/.