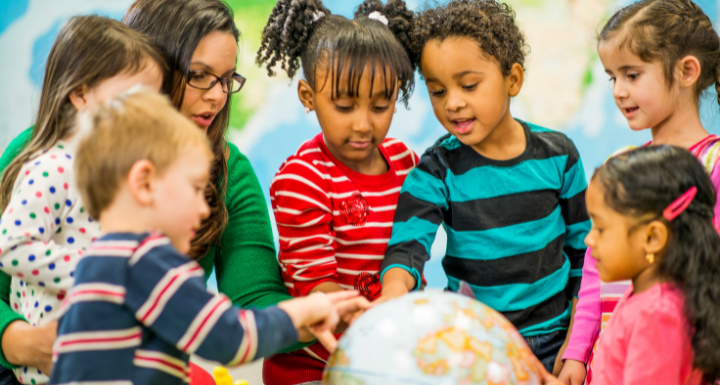 28 Sep

CCSD receives $10 million grant for early childhood education

Money to be invested in high-quality Pre-K instruction

The Clark County School District (CCSD) was selected by the Governor's Office and the Nevada Department of Education as a recipient of the Early Childhood Innovative Literacy Program grant.

The competitive grant awarded the District $10,009,738 to go towards improving literacy and readiness for children under six years of age, as well as those that serve areas with a higher proportion of children in need. CCSD will focus funding on implementing the high-quality Pre-K literacy and language skills program. The new curriculum will provide all 547 CCSD Pre-K classrooms with access to high-quality Tier 1 instruction materials, aligned professional learning opportunities for instructors, social-emotional support, and family engagement opportunities. 

"We must begin educating the children of Clark County as early as possible. With our diverse community and our great needs, we will create a highly effective Pre-K program to prepare our children to learn early and succeed throughout their educational journeys," Superintendent Dr. Jesus F. Jara said. "This funding enables us to work closely with all families to prepare their children with the basic skills and knowledge necessary for proper development and ongoing academic success."

The new curriculum is designed to promote the holistic approach of educating the whole child, including their physical, cognitive, social, and emotional well-being. Grant funding will also provide teachers with high-quality professional learning to equip educators with the necessary tools to build a strong literacy foundation for students. 

Research shows strong family engagement is crucial in promoting the development and well-being of the child. Families can participate in in-person or virtual learning sessions to increase learning at home and collaborate with teachers on the progress of their students' individual learning goals. These sessions will provide them with skills and resources to improve their child's literacy and language development at home, build executive functioning skills, and increase kindergarten readiness.

Through the Early Childhood Department, CCSD offers Pre-K programs to children between the ages of three to five years old at a majority of elementary school campuses in conjunction with federal and state programs.