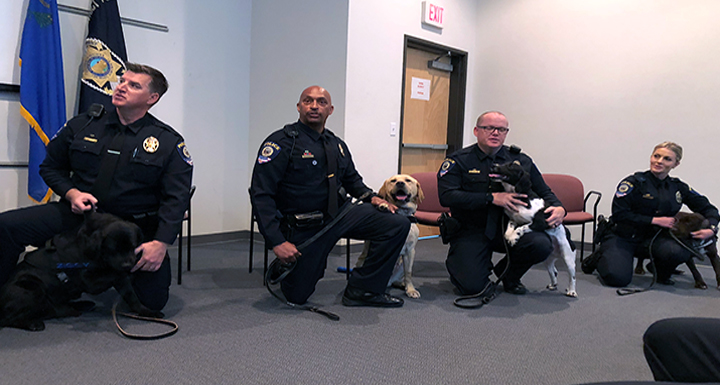 31 Jan

CCSD Police Department swears in four new K-9 officers

The Clark County School District Police Department held a swearing-in ceremony on Jan. 24 for four new K-9 officers, who will play a pivotal role in securing school campuses. The dogs are trained to detect guns and the presence of items associated with guns.

A special thanks to the following schools for their contributions that pay for the dogs' food, kennels and veterinary care:
Desert Pines High School
Eldorado High School
Mojave High School
Mountain View Elementary School
O'Callaghan Middle School
Shadow Ridge High School
Spring Valley High School
For information on many aspects of school safety, click here.