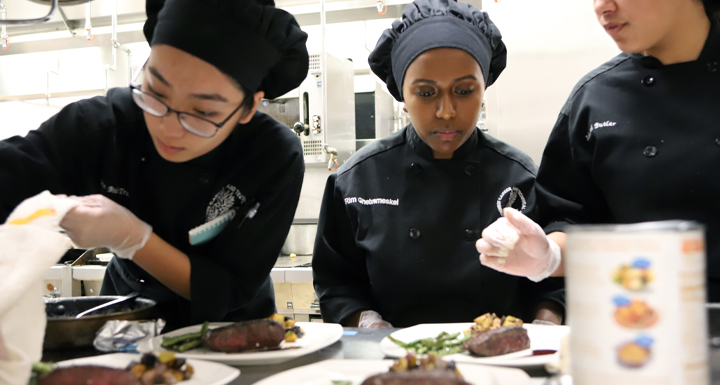 06 Jan

Jan. 7 is deadline to apply for CCSD Magnet Schools

The deadline to apply for CCSD Magnet Schools is Tuesday, Jan. 7, 2020 before midnight. For more information, or to complete a school choice application, visit magnet.ccsd.net. CCSD has been recognized for having some of the best Magnet Schools in the nation.

The Clark County School District (CCSD) opened the new application season for its 40 Magnet Schools with some exciting changes pertaining to admissions to high school programs and the addition of kindergarten as a new choice option.

For the first time since the advent of Magnet Schools in CCSD, kindergarten will now be an option for families. Until now, Magnet programs were only offered in grades 1 through 12. With these new changes, families will be able to take advantage of nationally-recognized Magnet programs earlier. Kindergarten will be offered as an option at all 11 CCSD elementary Magnet Schools. 

"CCSD's Magnet Schools offer students of various socio-economic backgrounds, race and academic achievement levels, programs that allow them to discover their talents and abilities, while preparing them to be college and career ready upon graduating high school," said CCSD Superintendent Dr. Jesus F. Jara. "One of the objectives for our Focus: 2024 plan is to increase Magnet School enrollment and to expand opportunities for all student groups ensuring they represent the community we serve," he added. 

To keep in alignment with the mission of Magnet Schools and to increase access, CCSD has made significant changes to the admissions criteria for high school magnet programs. 

Starting this application season, CCSD has eliminated admissions criteria for the majority of high school Magnet programs with the exception of highly rigorous programs in the realm of Science, Technology, Engineering and Math (STEM). Students applying to a STEM-based program will be required to meet eligibility requirements in order to be considered in the lottery. 

For STEM-based programs only, the criteria will evaluate a student's performance to include first semester grade point average (GPA) as well as math, science and English grades. 

Students wishing to attend a high school performing arts program will continue to be required to participate in an audition. 

Information regarding new criteria is available online at magnet.ccsd.net.

A lottery will be conducted for any program when there are more qualifying students than available seats.

For more information about CCSD Magnet Schools, visit magnet.ccsd.net.