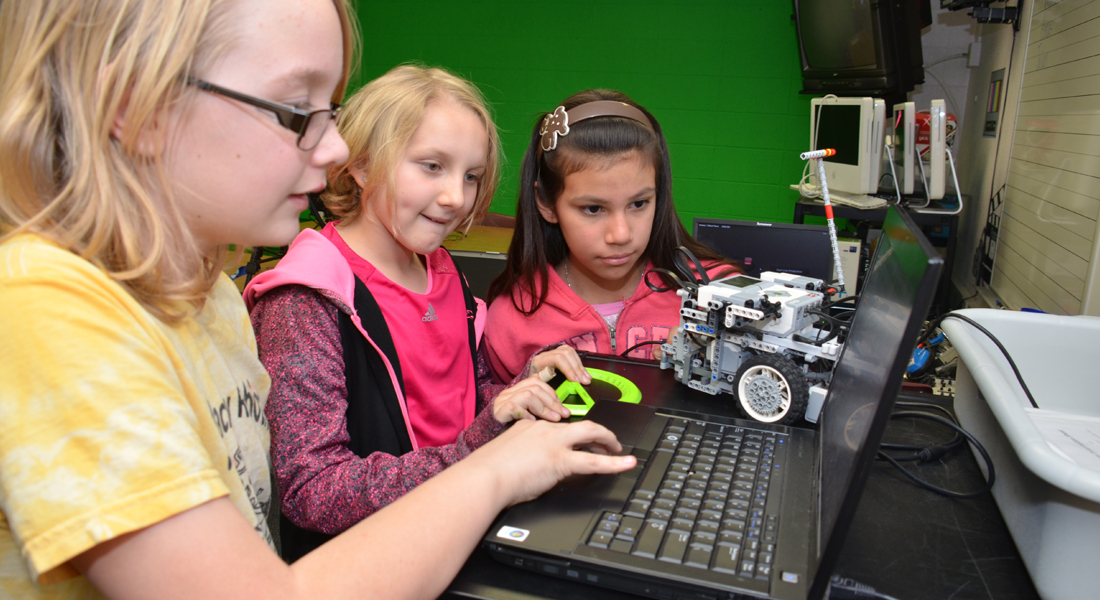 09 Mar

CCSD Magnet Schools awarded for excellence

Clark County School District (CCSD) has proved once again that is has some of the best Magnet Schools in the country as they continue to excel and be recognized for their efforts by the national Magnet Schools of America (MSA) organization.

One year ago, CCSD received 21 merit awards from the MSA. That number increased to a record 25 this year. Of CCSD's 32 Magnet Schools, 22 of them received the MSA highest rating of a Magnet School of Excellence or the second highest rating of Magnet School of Distinction. For a list of the schools, click here. To be  eligible for consideration for these awards a Magnet School has to be operating for three years before it can receive one of the designations.

Reacting to the announcement, Gia Moore, the director of Magnet Schools and Career and Technical Academies, said "Teachers should take a bow for their efforts in developing these award-winning programs for students."

Continuing, Moore said, "Building a successful Magnet School requires countless time and effort spent on creating programs where innovation, creativity and equity are of utmost importance, and we are extremely honored to be recognized by Magnet Schools of America for our commitment to offering high-quality programs for our students."

Among the schools receiving recognition was Desert Pines High School. This was the first time the school had received a designation from the MSA and they received the highest honor of a Magnet School of Excellence. Principal Isaac Stein believes the tireless efforts and commitment of the teachers, staff and most importantly, the students in the Academy for Communications Magnet Program lead to Desert Pines accomplishment this achievement.

Desert Pines is the only school in the state of Nevada designated as a PBS NewsHour Student Reporting lab, which allows video production students to engage in discussions with industry professionals at the MacNeil-Lehrer NewsHour and connect with peers in all 50 states. It has also allowed them global communication opportunities such as being able to ask questions to Nobel-prize winner Malala Yousafzai, a Pakistani teen who is fighting for the rights of all children to be educated. These students also have the opportunity to intern at Vegas PBS.

"We are humbled in receiving this award and being recognized by the Magnet Schools of America," said Stein. "Our goal is to make this the first of many accomplishments and recognitions. We are proud to offer unique and challenging programs that include hands-on technology training which enables the successful transition of our students from high school to the higher academic and work environments."

The Desert Pines Communications program is just one of dozens of great Magnet programs in the district according to Moore.

In addition to the recognition from MSA, CCSD is also starting to see some of the achievements of its Magnet students who are now pursuing a higher education and/or entering the workforce. The student success stories are being captured on the Magnet blog site, which can be viewed here.

"The recognition the school's received would not be possible without the efforts of our incredible teachers, leadership, students and the support of parents and the community," said Moore.

For teachers who are interested in teaching at a Magnet School, the number of schools will increase from 32 to 36 at the start of the 2016 school year when Sheila R. Tarr Elementary School, Mahlon B. Brown Junior High School, Basic High School and Spring Valley High School are added to the lineup.

The transition to a Magnet School means an investment in a significant amount of professional development, but many teachers look forward to the opportunity to help build and develop unique Magnet programs according to Moore. We are looking for teachers who have unique backgrounds in fields such as health science, engineering and International Baccalaureate. To learn more about the district's Magnet School programs, click here.

This recognition by the MSA falls in line with the Strategic Imperative of Academic Excellence.