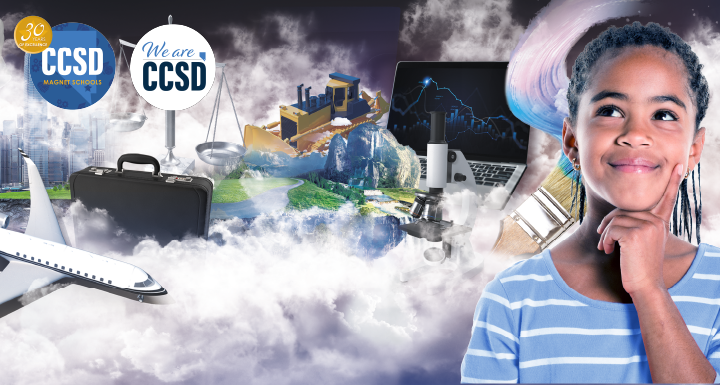 27 Nov

Community invited to Magnet Choice Fair, Dec. 2

The Clark County School District (CCSD) invites students and families to attend the next School Choice Fair on Saturday, December 2 from 9 a.m. to Noon at Rancho High School, 1900 Searles Ave., Las Vegas. Families will have the opportunity to meet with more than 40 nationally recognized Magnet Schools and other school choice options. CCSD Magnet Schools and programs provide students with the chance to explore their interests in STEM, arts, leadership, culinary and more.

What: CCSD School Choice Fair

When: Saturday, Dec. 2

Time: 9 a.m. – 12 p.m.

Where: Rancho High School, 1900 Searles Ave., Las Vegas, NV 89101

CCSD has kicked off the "Your Legacy, Your Story" Magnet Schools campaign to highlight the diverse offerings of the District's 44 nationally recognized Magnet Schools. 

The campaign will utilize various platforms, including digital billboards, bus shelter displays, social media and promotional flyers.

"I am thrilled to provide such robust choice options for southern Nevada families to tailor their children's education to their skills, strengths and passions," said Superintendent Dr. Jesus F. Jara. "Our kids deserve the best options for their education, and with this campaign, they will see that they choose how to write their own stories and legacies."

As part of the campaign, the District will hold its School Choice Fair on Saturday, December 2, 2023, at Rancho High School. During the fair, students and families can learn about the many Magnet programs and other choice options offered by the District. The event will be from 9 a.m. to noon.

CCSD Magnet programs offer learning opportunities related to various themes. Magnet programs aim to improve student achievement, promote diversity and create an awareness of career opportunities in the fields of study that students may be interested in.

The District recently announced two new choice offerings made possible by a federal grant for full-school Magnet programs at Carroll M. Johnston Middle School and Lyal Burkholder Middle School. These schools will bring exciting new STEM opportunities to students in grades 6–8 for the 2024-25 school year.

The 2024-25 year application window is currently open through January 9, 2024.

Students from across the District may apply to a Magnet program; however, transportation will only be provided to students living within the designated transportation boundary for the Magnet program.

Information regarding application criteria is available online at magnet.ccsd.net.

To view assets for the campaign, click here and the full video here: https://youtu.be/-6ifhaAVlmU.

To learn more about the Clark County School District, visit ccsd.net.