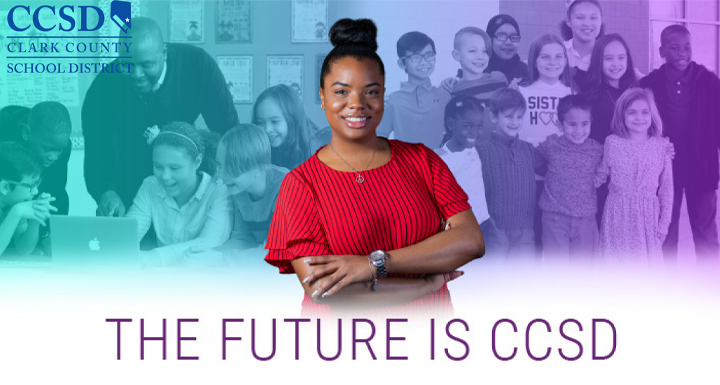 14 Jan

CCSD is hiring!

The Clark County School District (CCSD) Human Resource Department is hiring for a number of vacant positions. 

The types of positions that are available include: substitutes, classroom aides, food services, first aid safety assistant, clerical, campus security monitor, custodian and many more. 

Applicants are eligible for benefits including: paid vacation, weekends and holidays off, retirement, health and vision benefits. 

The District is also seeking substitute teachers. CCSD provides flexible scheduling for those seeking substitute teacher positions. Emergency Substitute Teacher Licenses are now available for individuals who hold their high school diploma (or its equivalent). This is a great opportunity for parents and community members to support CCSD schools by serving as a substitute teacher, who may not have the required college units for the regular substitute teacher license. The emergency license will be valid for one (1) year after issuance. Interested applicants will need to submit an Emergency Substitute Request Form to CCSD's Substitute Services Department via email: substituteservices@nv.ccsd.net . Upon approval, the signed form will be returned to the applicant so that the applicant may include it in their application for the Emergency Substitute Teacher License. This is a time sensitive opportunity that expires on November 1, 2021. Questions may be directed to substituteservices@nv.ccsd.net. 

CCSD will be paying the fingerprint/background check fee for applicants who are recommended for hire. 

Anyone who is interested in learning more about CCSD job opportunities may email  recruitment@nv.ccsd.net, contact CCSD's Human Resources Division by calling 702-799-5427 or visit teach.vegas for a list of current openings.