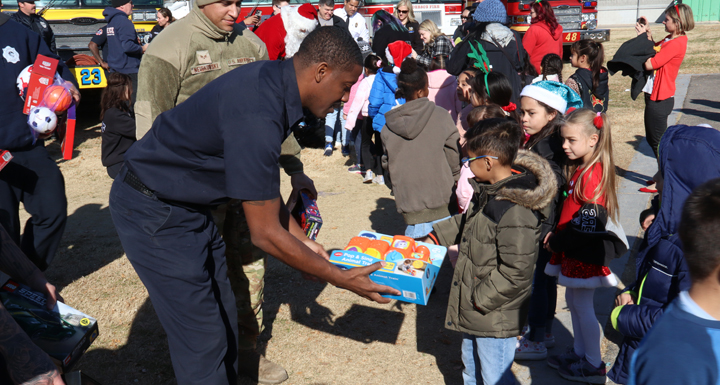 08 Dec

CCSD Engagement Unit celebrates 12 Days of Recognition

The Clark County School District (CCSD) Engagement Unit is celebrating 12 Days of Recognition leading up to the 2022-23 Winter Break. Students and employees will be highlighted on social media throughout the month of December through community partnership opportunities.

The Pac-12 and College Football Playoff (CFP) Foundation hosted an assembly at J. Harold Brinley Middle School on Dec. 2, 2022 to announce the winner of their "Extra Yard for Teachers" program. Mascots from Pac-12 universities surprised Mr. Teejay Kreuzer with a check presentation for going the extra mile in the company of Brinley Middle School students.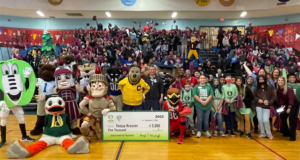 The winning teacher and several students will be invited to attend the 2022 Pac-12 Football Championship Game at Allegiant Stadium where they will be honored. Extra Yard for Teachers is the CFP Foundation's primary platform to elevate the teaching profession by inspiring and empowering teachers.
Las Vegas' newest professional sports franchise, the Las Vegas Desert Dogs, awarded Pennie Edmond, the longest-tenured CCSD teacher with their "Teacher of the Game" award during a surprise visit to Bonanza High School on December 5, 2022. In partnership with Subaru of Las Vegas and the CCSD Team Engagement Department, the Las Vegas Desert Dogs will present a check and VIP tickets to their first-ever home game where the teacher will be honored.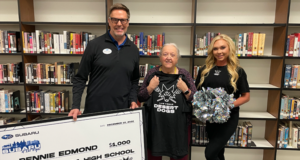 Rita Williams is a Food Service Aide at Simmons Elementary School who was nominated as an exemplary employee by her Principal. This week, the Engagement Unit has been focusing on recognizing support professionals. Ms. Williams received a certificate of appreciation and a gift basket courtesy of America First Credit Union.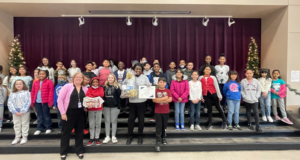 The Superintendent's Student Advisory Council met for the third time this school year to discuss District related topics important to school climate. Jeremiah's Italian Ice provided treats for the students in attendance for all of their hard work in participating in the Superintendent's Student Advisory Council.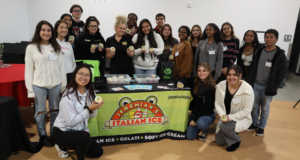 On the 8th Day of Recognition, the CCSD Engagement Unit recognized Ms. Genovese as an Exemplary Employee from Jones Blackhurst Elementary School. She was nominated by her Assistant Principal because of her willingness to support students, staff and the school community. This fantastic SEIF was celebrated with prizes to Escapology Las Vegas and The Mob Museum.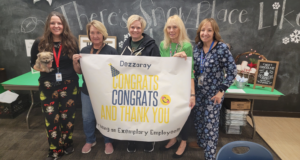 Members of Las Vegas Fire and Rescue donated and handed out toys to students at Edwards Elementary School. Students also had the opportunity to get an up-close look at fire trucks and ask firefighters questions about their role in our community.